Africa Cellular Group Of Companies To Start A Factory In Ghana By July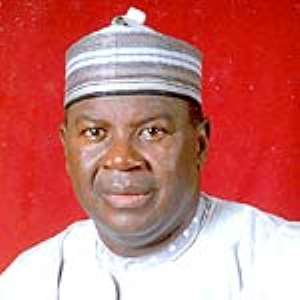 Africa Cellular Group (ACG) of Companies, a South Africa based multi-national Information, Communication and Technology company, last Tuesday announced plans to build a factory in Ghana, as a springboard for its business activities in West Africa.


ACG, which has the capacity to manufacture 1,500 tons of steel a month, is behind the production and erection of towers for the expansion of telecommunication facilities in over 18 countries in Africa, including Ghana and Nigeria. The company also supplys electrical equipment and installation, produce steel fencing, as well as GSM, fixed wireless and VSAT technology.



Mr Chris Kruger, Group Chairman of the company, made this known to Vice President Alhaji Aliu Mahama, who visited the company's premises at Randhart in South Africa, as part of Government's international investment drive.



Mr Kruger said ACG was expecting the Ghanaian authorities to fine-tune the investment zeal since machines meant for the factory had been ordered from Spain. He described Ghana as one of the best countries in Africa where investment was possible due to the prevailing peace and stability.

"We hope to bring health and development to Ghana by introducing my company to Ghana," which he said would lead to job creation and the transfer of skills.



Mr Kruger said ACG had put up over 300 towers in Ghana for telecommunication service providers such as Areeba and 700 in Nigeria.

Vice President Mahama described the business interest ACG has in Ghana as a win-win situation, explaining that Ghana would gain from the immense technology transfer that the investment would bring as well as job creation.

He said ACG would also have access to the market in the West African sub-region with a population of about 250 million. He said Ghana was the gateway to the sub-region, a haven of the rule of law and a place where skilled labour abounds.



Vice President Mahama noted that Ghana has an open-door policy for investors, which gave birth to the Free Zone facility where investors are free to retain a percentage of their services and products in the country and send home the rest.

He said there was massive expansion works in the telecommunication services, and expressed the hope that ACG would never regret doing business in Ghana. With open arms, he stressed: "The sky is your limit."



Dr Jimmy Ben Heymann, Ghana's High Commissioner to South Africa told journalists later that he has had three months discussions with ACG and expressed the hope that by July, 2007 the company would be provided with the location to start the factory. He said the company had the option to re-locate in Nigeria, hence the need for Ghana to accelerate the process of getting them on board.

In a related development, Vice President Mahama yesterday opened a two-day Ghana-South Africa Business and Investment Forum at Gallagher Estate in Midrand and will meet with the Ghanaian community in Pretoria on Sunday, April 22, 2007.