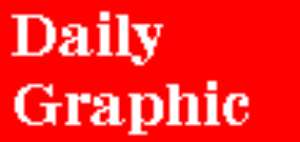 The police have arrested three suspected armed robbers believed to be members of a gang that has been ambushing commercial vehicles and terrorising and robbing passengers of their monies on the Accra-Aflao Highway.
They are Dominic Nii Lamptey, 32; Maxilus Usher, 20, who claims to be a Beniniois, and Jerry Moore, 21, a Nigerian.
Following their arrest, the police have retrieved a pump action gun with two cartridges, an AK 47 assault riffle with 24 rounds of ammunition, and various sums of monies.
The armed robbers are suspected to have shifted their activities from Accra to the Aflao Road following police onslaught on their activities, and they are mostly targeting traders in commercial vehicles, subjecting them to physical searches and robbing them of their money.
Briefing newsmen in Tema yesterday, the Tema Regional Police Commander, Mr Selwyn Bart Mettle said at dawn on February 23, armed robbers numbering about five ambushed an Aflao bound Nissan Urvan bus with registration number GT 3183 H between Dawa and Kasseh.
The robbers were said to have used the butt of the gun to hit the driver, Kwabena Obeng Kwapong, and ordered him to drive off the main road to a spot in the bush. They succeeded in robbing the passengers of an unspecified amount of monies.
After attacking the passengers, the robbers moved to a nearby quarry and hid their weapons and dresses in two bags under a nim tree.
On reaching a nearby village in their attempt to get away from the scene of the robbery the villagers, who had become suspicious of their movements, challenged them and succeeded in arresting Usher and Moore.
When they were searched, they had in their possession ¢3.6 million, 8,525 naira and 10, 500 CFA .
The Dawa Police, who later searched the vicinity, discovered the two bags containing their dresses, an AK 47 assault rifle with a magazine and 24 rounds of ammunitions, as well as a pump action gun (short gun) with two cartridges.
Mr Bart Mettle said in the course of the day, a rastaman, Nii Lamptey who was feigning madness and was carrying mouldy bread, was spotted around Sege, at a time when word had gone round that a rastaman was among the armed robbers. He was challenged and arrested.