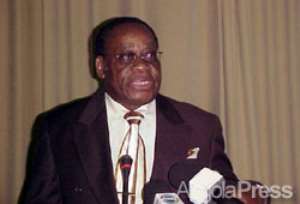 Parliament Speaker travels Saturday to Ghana to attend that country`s commemoration of its independence
Luanda, 03/03 - The Angolan National Assembly Speaker, Roberto Victor de Almeida, will travel this Saturday morning to Ghana, where he will attend that country`s official commemoration ceremony of its 50th independence anniversary, to be marked on 06 March.
Roberto Victor de Almeida will represent the Angolan Head of State, José Eduardo dos Santos, in the mentioned ceremony.
Ghana, located in West Africa, got its independence from the United Kingdom in 1957.