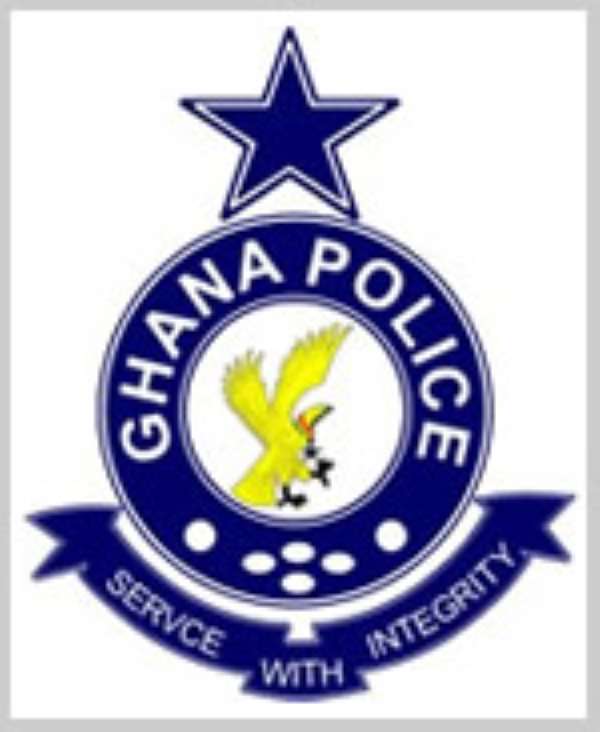 It appeared that things were going their way when on Tuesday, January 23, two men approached some policemen at the outskirts of Akatsi to help them transport some goods they had hidden in a building to Accra in their official vehicle for a fee and the police readily agreed.
The policemen helped the two to load the goods, 116 wax prints, believed to have been smuggled from Togo into the vehicle.
However no sooner was the vehicle on its way than the policemen, members of the Highway Patrol Unit (HPU), arrested Eric Mensah, 24, of Sogakope and Felix Kabutey, 22, of Dabala and drove them to the Police Headquarters in Accra for interrogation.
Superintendent Sayibu Gariba, Commander of the HPU, told the Times that the incident happened while they were on a routine 'snap check' duty at the outskirts of Akatsi,
He said the team feigned interest, agreed, accompanied them to where the goods were and put them into the police vehicle, after which they took them to the Akatsi police station for entries, before starting off to Accra and straight to Police Headquarters.
In another incident, the patrol team intercepted a commercial bus carrying assorted goods, also suspected to be smuggled from Togo, on Wednesday.
The goods included 451 wax prints, seven bales of check materials, 28 dozens of children's panties, 20 dozens of vinegar, six dozens of toilet soap, 96 bottles of body spray, six bottles of mayonnaise and 288 bottles of deodorants, all packed under the seats of the vehicle.
Mr Gariba said 16 passengers on board the vehicle claimed ownership of the goods but could not produce any customs duty documents covering them.
The passengers were therefore arrested and brought to the Police Headquarters together with the goods for further interrogations.
Mr. Gariba said the goods and the vehicle will be handed over to the Revenue Agencies Governing Board (RAGB) for further investigation.
He said so far, a total of 286 of wax prints intercepted in various operations on the Accra-Aflao road, and two trucks intercepted at Ewutu in the Central Region which were carrying assorted goods from Takoradi, have been handed over to the RAGB.