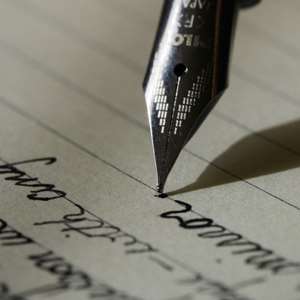 We condemn the practice of unethical journalism by a Prothom Alo photojournalist who instigated a child by offering
money to make comments on the Independence and National Day.
On the Independence and National Day, the photojournalist gave a kid Taka 10 asking him to comment saying, "We want freedom of fish, meat and rice", which goes against the ethics of journalism and is a shameless example of using a child for political purposes.
The boy was giving interview in front of the National Memorial in Savar, which is a symbol of our freedom; and what he did not say was publicised. The child himself later told reporters that the Prothom Alo journalist asked him to say this in exchange of Taka 10.
The veracity of the child's assertion and withdrawal of the Prothom Alo news item 17 minutes after its release established the fact that the child was used for political purposes to make the government embarrassed, which is a punishable crime. The story was false, fabricated and politically motivated. Police arrested Prothom Alo journalist Shamsuzzaman after a case was filed against him by the offended people.
According to people from all strata, this kind of falsehood against the state, society, independence is a crime. We think running such false, fabricated and ill-motivated story on the Independence Day has completely gone against the ethics of journalism.
The increasing trend of misinformation and fake news has become a grave concern day by day. Therefore, journalists have to work responsibly keeping in mind that nobody is above the law.
If we all work together, we will be able to fight the mounting trend of misinformation and fake news. In this regard, everyone has a responsibility to combat the scourge of fake news and disinformation.
We all have to promote strong norms on professional journalism, support investigative journalism, reduce financial incentives for fake news, and improve digital literacy among the general public.
The practice of ethics in mass media is very important in the multidimensional development of society and state. The expansion and freedom of mass media are very necessary in multidimensional development of the state, democracy and society, and at the same time, ethics in journalism is vital to this end too.
The government does not want to control the press as it believes the press will be an auxiliary force of society, family and country. Therefore, the press must have liberty, but, side by side good sense should prevail on everybody for the sake of society while disseminating news and views.
Independent Bangladesh today stands tall on the world map. Bangladesh's progress in various fields including economy, infrastructure, education, medical, housing is enviable. This development of Bangladesh is a wonder of the world. All developed countries of the world, world leaders are full of praise for this development of Bangladesh. Those who once called Bangladesh a 'bottomless basket' are today calling Bangladesh a model of development. Today Bangladesh is praised in every forum of the world. After a long struggle and movement, Bangladesh became independent through a long nine-month liberation war led by Bangabandhu Sheikh Mujibur Rahman. And the economic and social development of the country has become possible under the leadership of his privileged daughter. Due to which the image of Bangladesh has been bright in the world meeting, Sheikh Hasina is one of the most influential leaders in the world today.
This development in Bangladesh, the dynamic leadership of Sheikh Hasina has never been seen well by the anti-independence circle. Local and foreign interests have recently joined them. Sometimes talking about progress, sometimes talking about human rights, they want to belittle the development of the country. Anti-national propaganda is done whenever there is an opportunity. A national daily newspaper is the most advanced in this work. Those who talk about human rights and fundamental rights are the ones who break these again. Allegedly, their only agenda is to tarnish the progress of development and tarnish the image of the country. The elected constitutional government should not be tolerated by them. Their aim is to steal benefits by putting an unelected government in power. We saw their masks during the One-Eleven. To achieve this goal, they are using some foreign states and organizations, including a class of intellectuals. Dragging them with false information.
Last March 26, the newspaper insulted independence by publishing a picture online of a child and calling it a day laborer. Later, a placard was made and spread on Facebook. After some time in the face of intense criticism, they revised the news slightly, but by then, what happened was done. This newspaper has been doing such activities for a long time. Common people think that they are doing this to tarnish the image of the country. Sheikh Hasina has been criticizing the development of the government whenever she gets an opportunity. The newspaper called Prothom Alo published the anti-independence news on March 26 which is harmful to the country's freedom and the country as a whole. It is not unfair to take action against those who repeatedly do this. Various organizations of journalists and professionals have expressed their support for the action taken by the government on March 26 against anti-independence news coverage.
The most important thing is that an ignorant child has been used in this news of Prothom Alo. In whose hands, anti-independence speech was brought out with 10 taka. How is this journalism? They talk big about child labor, child rights, hold meetings and seminars. There are also some foreign organizations and countries with them. Their character is to oppose the government like that newspaper. Handing 10 rupees to a child and insulting freedom through it, putting the child's life in danger - this is not an unforgivable crime. Is it a crime to take action against the journalist who published the news in this newspaper? Where the independence of the country has been ridiculed, will the state and government sit quietly? The government did not remain silent. took action. And in this, some people of our civilized society and some foreign countries and organizations who talk about Bangladesh in words did not see it well. They want us to remain silent even if they mock our freedom and sovereignty. But the people of independent Bangladesh won through the bloody liberation war cannot and will not accept it. That is why a case has been filed regarding the news of the newspaper. It is now a court matter. Because no one is above the law in independent sovereign Bangladesh.
Finally, it is a heinous crime to publish an anti-independence news story using a child's picture without the family's permission. It can never be journalism, yellow journalism. Foreign countries that talk about Bangladesh's human rights, freedom of media, find fault, criticize Bangladesh, do not see any words on their faces when such crimes are committed. Have they thought, if the anti-independence news is served in the hands of an ignorant child with a small amount of money, if such a thing happened in their country, then what measures would not have been taken in their laws? Human rights would not have been violated then. In fact, they are ignorant. What is the state of human rights in their country, what is the state of the media, we see in the international media from time to time. Murder, shooting is now a daily occurrence in many developed countries. They don't talk about them but talk about freedom of speech only for Bangladesh. We have to get out of this. Patriotic people and the government should be more aware.
Jubeda Chowdhury is a Dhaka based teacher, freelance columnist, researcher.