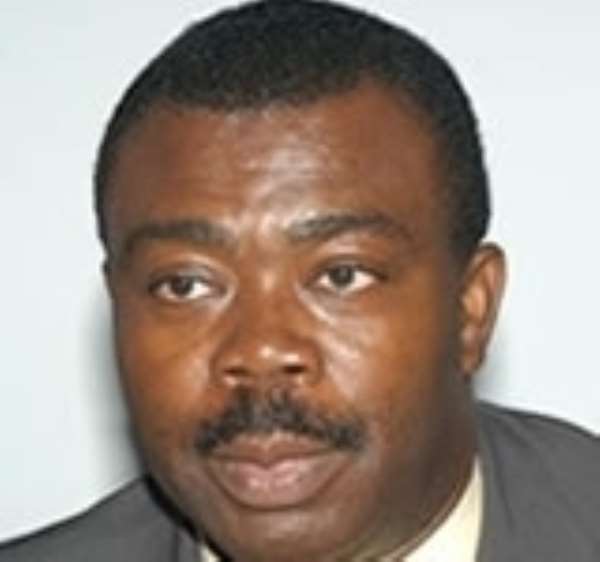 Mr. Stephen Asamaoh Boateng, Minister of Local Government Rural Development and Environment, has challenged Metropolitan, Municipal and Districts Assemblies and technocrats to come out with appropriate technologies for effective waste collection, transportation, treatment and final disposal.
This he said would enable them to move away from the traditional way of viewing waste management and rather see waste as a resource that could create wealth and generate employment opportunities.
Mr. Asamoah Boateng threw the challenge at the re-lunch of sanitary law enforcement education programme in Techiman.
It was under the theme: "Enforcing our Sanitation Laws through Education and Court."
He said the present focus of the Ministry was on four main priority areas namely environment; sanitation; revenue mobilization; deepening decentralization and team building.
Mr. Asamoah Boateng noted that the present state of sanitation in Ghanaian cities and major towns were not only in crisis but a threat to health and indictment on the people.
He expressed concern about empty spaces in urban areas becoming defecating and dumping sites of all kinds of waste as well as drains being chocked with garbage.
He explained that the Ministry in collaboration with the Ministry of Manpower Youth and Employment Programme was mobilizing the needed resources and manpower to enforce environmental sanitation laws of Metropolitan, Municipal and Districts Assemblies.
Mr. Asamoah Boateng said the programme would be piloted in the Techiman Municipality with an initial number of 40 trained Sanitation Guards under the Youth Employment Programme (YEP) and depending on how successful the programme would be, it would be replicated in the remaining 137 Metropolitan, Municipal and District Assemblies.
He said as the Ministry supported Assemblies to mobilize adequate resources and logistics for improved sanitation service delivery, the private sector would be given the needed assistance to build their capacities to meet the challenges of waste management.
Mr. Boniface Abubarkar Sadiq, Minister of Manpower Youth and Employment, announced that, YEP had employed more than 78,000 youths.
He said the Ministry was working in collaboration with the various garages in the country to equip the youth with employable skills.
Mr. Isaac Edumadzi, Chairman of Parliamentary Sub-Committee on Local Government and Environment, noted that sanitary inspectors played a role in ensuring good sanitation hence the need to reintroduce them.
He said the Committee was to enact laws and orders to ensure effectiveness of the programme.
Justice Yaw Appau, an Appeal Court Judge, charge the Assemblies to come out with codified bylaws to enable the Judiciary to enforce them.
He suggested that a day be set aside by courts to prosecute people, who infringed on the bylaws, to speed up the process of ensuring environment sanitation.
Mr. Ignatius Baffuor Awuah, Brong Ahafo Regional Minister, the negative attitude of unscrupulous people, who disposed of waste irresponsibly, led to environmental pollution.
He said traditional practices and sanctions that ensured good sanitation had ceased to operate in the various communities while traditional rulers and other opinion leaders looked on helplessly.
Mr. Baffour Awuah urged the Assemblies to give adequate resources to their environmental sanitation enforcement units to enable them to execute their duties effectively.