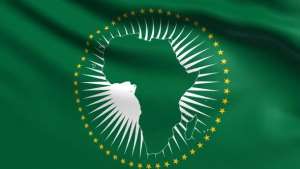 Nigeria gained independence from Britain on 1 October 1960. As the country celebrates its independence day, black nations and black leaders worldwide send their best wishes and regards to the people of Nigeria.
In 1914, the Southern Nigeria Protectorate was combined with the Northern Nigeria Protectorate to create the Colony and Protectorate of Nigeria, which has the borders of modern-day Nigeria.
By the late 1950s, the call for independence of territories in Africa and the decline of the British Empire led to the country being granted independence on 1 October 1960 as the Federation of Nigeria. Three years later, the constitution was changed and the country was declared the Federal Republic of Nigeria with Nnamdi Azikiwe, former governor general, as its first president.
In 1960, Lieutenant David Ejoor, who later became the Chief of the Military Staff, had the honor of commanding the guard at the midnight flag-raising ceremony. At the Independence Day ceremony in 2022, Nigerian President Muhammadu Buhari spoke on television to the Nigerian people. As the country prepares for the 2023 elections, candidates deliver their speeches while campaigning.
"I thank you all and God bless the Federal Republic of Nigeria," said President Buhari at the Independence Day ceremony on 1 October 2022.
Nigeria is one of the member countries of the African Union. Black nations and black leaders send their best wishes and regards to Nigerians. Haitian politician Werley Nortreus said African countries will always be sister countries to Haiti because he said Haitians and Africans will always be brothers and sisters and the partnership and friendship will always stay strong because that's the only way to remain united.
"The African countries and Haiti will always be close because I believe that Haitians and Africans should always live together like brothers and sisters. Partnership and friendship will never become weaker. On behalf of Haiti, I send my wishes and regards to the people of Nigeria. We will forever be partners and our friendship will never be weakened. Haiti and member states of the African Union celebrate with you. Happy Independence Day in Nigeria", said Haitian politician Werley Nortreus on Nigeria's Day.
The celebration is held annually by the Nigerian government. The festivities begin with President's speech to the people, which is broadcast on radio and TV. There are also celebrations in all areas of Nigeria, including the Nigerian armed forces, the Nigerian police, the Ministry of Foreign Affairs, the workforce, and national education services.