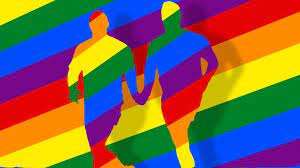 "Lord, help me to understand!"

"What, my son?"

"White people say that the Homo marriage is a human right. The Africans say Polygamy is a human right and that Homosexuality is the imported sickness of the white man to destroy African societies."

"Marriage in which form ever is a constitutional right as it depends on conditions like age, birth certificate, witnesses, pastors, and government officials, etc. while a human right is given unconditionally only based on the fact that a human is a human."

"Thank you for clarification."

"My pleasure, my son."

"Now Lord, my confusion is that I have asked the Association of LGBTs in Cologne, Germany, and members of the community to answer me whether or not to they as an organization or individuals support the request for Polygamy to be implemented in Germany equally to the demand that their lifestyle should be implemented in Africa equally to Germany."

"A good and fair question, my son. What did they say?"

"The Association never responded and the many individuals refused to answer but walked around the bush, that I should ask other people, other companies, or make interviews in drugstores, that Africans can have sex like a rabbit - he that wrote it mentioned he does not care illustrated with confusing emojis, that I should make my Polygamy flag as the Rainbow flag stands for the LGBT+ community...very confusing, my Lord."

"Yes, as humans and citizens regardless of their sexual orientation they could have answered you and said a clear Yes or No...it is that simple."

"Maybe God it is not that simple. If they would publicly say no to Polygamy in Germany they can fear being seen as in the business of white supremacy, that what they think, and demand stands tall above what Africans want and demand."

"Let me guess. They put the whole issue into the laughing area and say that Africans should enjoy their sex with many women but that this has no relevance to them whatsoever."

"Yes, my Lord."

"Very interesting, my son...very, very interesting."