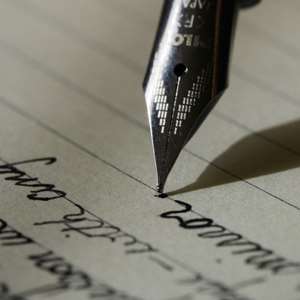 Dormaahene Osaagyefo Oseadeeyo Agyeman Badu II (PhD), the Piesie (eldest) of the Aduana Stools, has taken a tough anti-enstoolment stance on the recent enstoolment of a totally non-royal as the paramount chief (Omanhene) of Essumeja in the Ashanti region.
The public may have noted that Asantehene Otumfuo Osei Tutu II, has recently caused the enstoolment of a person without any lineage in the true royal family that has been ruling Essumeja since its foundations.
Otumfuo's strongest reason for enstooling such a person is based on an alleged dream he had to that effect. According to him, he had a dream in which he was informed by the Golden Stool/Okomfo Anokye that there are no longer royals, be they true or false, in Essumeja. The entire royal family of Essumeja has long become extinct, he alleges to have been told in the dream. Therefore, he was directed in the dream to appoint a particular person whose name, mother's name, family and work he does, were mentioned to him, as the Omanhene of Essumeja.
Dreams cannot always turn out to be as they are revealed. Again, dreams require proper interpretations but not to be taken on their raw face value as unfolded. However, Otumfuo went for its raw state to do as he has dreamed.
Did he actually dream at all about the person he has enstooled paramount chief and if yes, was it the Golden Stool/Okomfo Anokye that directed him in the dream contrary to the reality in prevalence in Essumeja?
Was the alleged dream not a "419" told to dupe the true royal family members of Essumeja?
Hardly had I published a dissenting view on the enstoolment deemed criminal, when the paramount chief of Dormaa, Osaagyefo Oseadeeyo Agyeman Badu II (PhD), came out to criticise the enstoolment as being anathema to the traditions and customs of Essumeja.
It is not the prerogative of Asantehene to appoint, and ensure, the enstoolment of any royal, let alone, a non-royal in that matter, as the paramount chief of Essumeja. That right is reserved for the head of the Aduana royal family (Abusuapanin) in consultation with the head of the women's wing in the family (Obaapanin) and the queen (Ohemaa), all of Essumeja.
Again, it is never true that the true royal family of Essumeja has gone extinct as claimed by Otumfuo Osei Tutu II hence himself appointing a total outsider to be installed the Omanhene of Essumeja.
If the Aduana royal family of Essumeja had gone extinct as fatuously alleged by Otumfuo, he has absolutely no right to appoint who becomes the Omanhene of the Essumeja division since Otumfuo is of the Oyoko royal family and the Essumeja Stool being of the Aduana's.
However, some Ashanti stooges or sycophants are having a go at Dormaahene for expressing his candid opinion about the illegal instalment of a non-royal as Essumeja Omanhene.
These Asante sycophants, as irrational as some of them have become, think that whatever their overlord, although a ceremonial head, says goes.
There is a clear evidence of breach of convention here by what Asantehene has done yet, almost all the Asanteman chiefs and their subjects are solidly behind him in his acts of perpetration and perpetuation of bullying, illegalities and corruption against same Ashantis.
Sycophancy nearly always deprives one from thinking and behaving rationally as a human being. It prevents those subscribing to it from putting on their thinking cap. They just follow blindly and do what their leader or role model does, thinking it is the perfect thing to do in life.
Sycophants will solidly stand behind, or defend, the thoughts and decisions by the person(s) they are worshipping as their leader or tin god, regardless of whatever. That is the level of the stupidity of sycophants. They cannot think properly as human beings endowed with God-given wisdom.
All those attacking Dormaahene on his views about the enstoolment of an ineligible person as Essumajehene, doing so out of sycophancy are not worthy of being called humans but something else.
Dormaahene is totally right on this particular issue. He has my support 100%.
Rockson Adofo
Friday, 13 May 2022