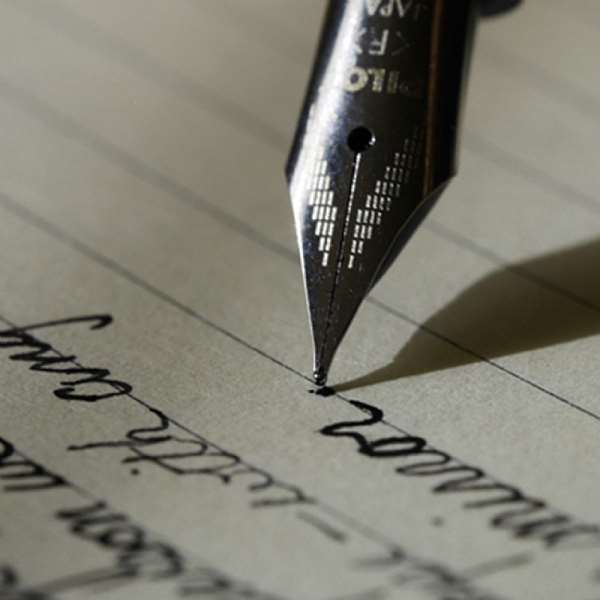 Please permit me to contribute to Kwabena Adomako's exposition on the way the NPP government is treating Ghanaians today, using the media with devastating effect.
How on earth can they believe that all Ghanaians are just gullible and that they would accept every nonsense they spill out? How would they, in this day and age of information technology concoct a story purposely to elevate the finance minister of Ghana whose international dealings are as shady as the government itself?. This is a man who could not even perform due diligence on a simple loan, a man who committed the same mistake twice within a short period of time? He is not the best, and Adomako's brilliant assertion that Africans and for that matter Ghanaians are the best finance and miracle workers is just too good.
The country is worse today than four years ago and you only have to compare the prices of goods and services today with four years ago. You also have to look at the minimum wage too. The president's talk about miracles is just too bad. Miracle has worked for him, his family and his cronies. Now, he will enjoy state burial and his family members for years would be deemed as "royals". But we should not forget that by the same measure they will one day pay.
As an Ashanti man, sometimes I find it difficult to understand the way some of my people behave. I would like all Ghanaians to know that this current administration is not about Ashantis. It is about a group of people and their policies. Ashantis are nice people and I reckon that had it not been for the NPP government in power, the Otumfuo for example would have had more respect and recognition. Now people criticise him out of ignorance, all because he is an Ashanti King and NPP is in power.
His work on the alleviation of poverty in Ghana is first class, yet, because our own people (NPP) have not been able to use the all inclusive government in the best way forward, people believe that the "Ashanti Government" is behind him. This is the fact because after he has enjoyed "Ashanti protection" for a while, the former chairman of the GBC board had the guts to go on air with derogatory remarks about Ashantis.
This should not be allowed and it is all the way Kufuor and his government have tried to manipulate the masses through the media that has caused all this. I am a businessman myself and I can say with authority that there are no preferential treatments for been an Ashanti or Akyem or whatever. In most cases you can see transparency but even things that must be made public, the way this government is using the media is to an embarrassing effect, and therefore embarrass themselves. Either the truth is blown out of proportion or with excessive spin.
Graphic should come up for the worst criticism. I attended the NPP rally in Kumasi for example when the vice president was confirmed as the running mate of Kufuor. The president's speech about "forgiveness" was not aimed at the whole of the country for example. It was to the party faithful. So why on earth should a paper like Graphic use that as the front page story the following day with the caption "Please Forgive Me" says the President? What was going through the editor's mind? The president has not apologised to the nation for anything. We should stop the spin. In our culture as Ghanaians, when you wrong a neighbour or a friend and run back to your parents, they take you back to whoever you might have wronged and you say sorry to that person in the face.
Kufuor lives in Accra, and Kumasi is his home. It would have been appropriate if he had wanted to say sorry to do it in Accra or on national radio and not in Kumasi when he is supported by his own people and henchmen. Then he can have the front page. Yet, the media saw this as an apology and the weeks that followed what did we see? Aspiring NPP parliamentarians calling for re-election and want to be elected started talking about "please forgive me, please forgive me" in their constituencies. Look at GTV now. It is losing popularity because every time you switch on it is all Kufuor this, Kufuor that. Then once in a while his sidekick Alliu will surface with his own brand of English to the annoyance of viewers. I would like all my brothers and sisters who are Ashantis to understand that we shall be better off without this government. We are hardworking people and even made more money under the previous regime than today. We have our own Ashanti brother, Kwame Peprah languishing in jail for following Rawlings. I would like all of you to believe that the Ashanti region is not a hotbed for the NPP, and mark it on the wall, the majority this time for them will be lower than in 2000. The feedback on the ground is good for the NDC.
Atta Mills is not a bad man at all. He made Kufuor. He accepted defeat and he wants to come back. Listen to him and make your mind up. Do not listen to the propaganda machinery of the NPP. Their Minister of information is not the man you should trust. I am writing this rejoinder because I really did believe at first that Osafo Maafo won the award after listening to the Minister of information on radio. I really did. But after the finance minister had waited for more than 3 weeks for the rumours to fly in before correcting the issue put an egg on my face. I just said f*** this. Enough is enough. Why have we allowed ourselves to be treated this way by our own brothers and sisters?
May the best party win, but if I were you, I will go for humility with grace and class- and that is Professor Atta Mills. This is the only way we can have a level playing field for us all to move forward with our lives and development of our country.
I rest my case, but Kufuor, Osafo Maafo and Nana Akomeah do not deserve a second chance. Roland Opoku Kumasi,Ghana Views expressed by the author(s) do not necessarily reflect those of GhanaHomePage.