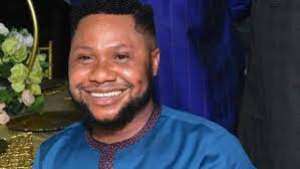 The gospel singer, Prince Chinedu Nwadike's passage on March 27, 2022, has drawn indignation from many quarters. They were all praising his "golden voice," but none of them could help it. He has pointed out how "we" failed him.
Nwadike was not a friend of mine, but we were close. We started together as actors under the umbrella of Nollywood sometime in 1999, having purchased the Actors Guild of Nigeria (AGN's) form before he left Port Harcourt, and the next big thing was that his music was everywhere.
We were not in contact and there was no need for that till I saw his video sometime in the middle of March soliciting funds to help him attend to his failing health. I was aghast. A few people I talked to about his development said, "Is he not working with the government? Why is he asking the masses to help him? "bla bla bla.
It was a time of introspection for me after I noted the mindset of humanity here again. I knew that humanity here was hardly helping because one million and one people that cheered my posts on social media were nowhere to be found some time in the past when I launched crowd funding for my book project for a year. I shared the link to the project for people to donate to, and that's a long story.
Immediately some people saw Nwadike's video asking for funds and how he was stooling blood, they arrogated that to something only they knew the definition of and gave him unprintable names that can't even be given to shrewd ladies in the street. It was then that I said to myself that some men with feminine features in Nigeria are sold on the back of what they might not be. And Nwadike had some feminine gestures!
I thanked some notable Nigerians who donated to him, despite the fact that no tradition or religion says a donor to the needy should take credit for helping those in need by establishing a sort of cinema.
When a Dibia made a donation of One Million Naira(N1M), humanity here was divided into religious lines, with one uncouth pastor making a video, saying that Nwadike should pray for forgiveness for accepting the N1m from a Dibia. The irritant, called a pastor, even added that Nwadike needed more prayers than he needed money and the hospital.
Except for the money bags in Nigeria and perhaps abroad, the majority of those making blog traffic to their news platforms with Nwadike's death were nowhere with, say, N500, as a donation to the bank account he made public, when he needed money to assist him with. Rather, when he said that the earlier pronunciation by him of having renal failure had been corrected but something was wrong with his blood, some people made videos saying "Chinedu has cashed out", using a sickness he didn't have as an excuse.
While in a big city like Abuja, believed to have the best hospital, the money donated for his treatment was organized for his overseas trip for medical attention. Something that tells me that anyone who is seriously ill in Nigeria should not have hope for better treatment.
We need to investigate why Nigerians rarely help each other or even allow those who want to help to do so without dismissing every call for help as a fraud. Our behavior and interactions towards the needy are always uncalled for.
Many Nigerians have a habit of not giving and won't keep their interactions with the needy distinct. They make a mockery of any person asking for a donation, oblivious that in sane climes, startups build their businesses from what is known as "seed funding," which is donations they get from individuals and grants. In Nigeria, it is always a different ball game.
I have on several occasions had my head shaking disappointedly given that I extended my hand to those I looked up to that would help, and they didn't even respond to my proposal. Some who responded but could not help, did not even care to ask how I coped with the problem that made me contact them. This is where many Nigerians are faulty: they don't value relationships when they won't favour them. They are egocentric, not knowing that love reunites men.
My biases and judgments here might not be acceptable to some people, but they call for a common humanity in Nigeria, which we no longer have. It's not beyond the realm of possibility that Nwadike secretly sought assistance from some of his close friends before going public with the video. His plight felt more immediate because Nigerians would prefer to make publicity stunts around someone's predicament in lieu of helping secretly.
I suppose that we are not responsible for each other, not even in this country. Nigerians would prefer to walk away instead of lending a hand. Those who are unable to intervene will not make any attempt to persuade those who can. However, it is sacrosanct that, as individuals, we should pay attention to others around us and consider what we might do to make their lives simpler. Any gesture of kindness can brighten someone's day.
Allow the vehicle in front of you to pass you on the highway. Many are very crude about this! We hardly hold the door or elevator open while you phone a friend to check on them. How many people check on an elderly neighbor or deliver dinner to someone who is sick or going through a difficult period?
We don't realize that maintaining excellent relationships is actually good for our hearts, and being friendly and thoughtful can make a tremendous difference. Nevertheless, as an individual, group, or Nigeria, check yourself if you failed Prince Chinedu Nwadike. Be true to your conscience, because there are many Nwadikes around, while keeping in mind that donating money to those in need is simple and delivers as much immediate satisfaction as possible. Giving to the needy may really make the contributor happier and healthier.
Odimegwu Onwumere writes from Rivers state. Email: [email protected]