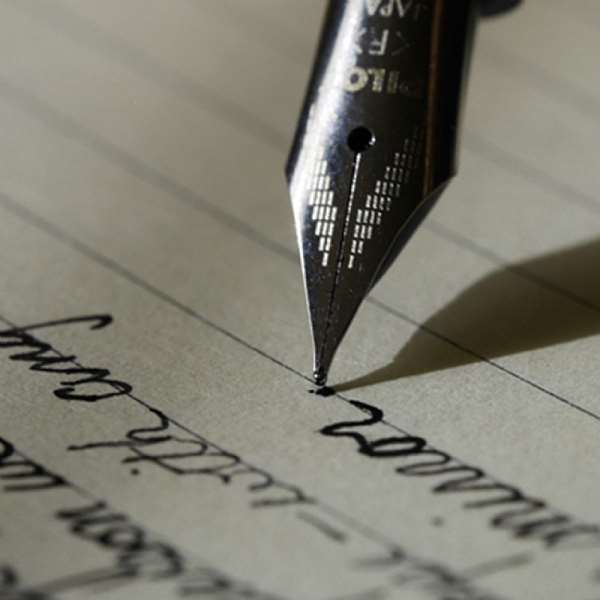 Rhapsodies On 'Kindness' – Verse 23
Let me strike the keynote to this Rhapsody with an anecdote, a true one, no less.
When I was a teacher at Abuakwa State College in Kyebi, I had a cousin, let us call him Asuo, who was half literate but had managed to enter the Police Force because of his saxophone playing abilities. After his recruitment and training, Asuo paid a visit to me in Kyebi, and excitedly related his exploits as a new police officer. At some point in his narrative, he described an arrest, which went bad because the arresting officers had not used the correct 'modus'.
I thought he was referring to the 'modus operandi', but to be sure, and also being highly impressed with his new vocabulary, I inquired from him what 'modus' was. He was utterly incredulous. He said to me,
"Oh Kwesi, you go university and you no sabe 'modus'?
"No Asuo. I don't know 'modus'", I replied.
"Oh Kwesi, this is shock to me, a university boy who does not know 'modus'"
Then in total disdain, he spat out at me with a hint of triumph, "It's a police term!"
For the next week or so, everywhere I went in Kyebi town, I was approached by children, old ladies, farmers, drivers with the same message, namely, "Teacher Kwesi, I hear you don't know the meaning of modus, and you have been to university." Not that anyone of these people had even heard the word before, but I had become the sacrificial lamb for the newly acquired erudition of my good cousin, and willingly did I bear my cross.
Had it not been the utmost trust that my students had in my competence as an English and Literature teacher, I dare say I would have lost my job, just because I did not know the meaning of 'modus'. But it was a mini triumph for my cousin Asuo. He knew something that a university educated guy did not.
Such is the high esteem that is accorded to Ghanaians who have been fortunate enough to be beneficiaries of the sweat and toil of our cocoa farmers and miners who literally fund university education. It becomes the ticket to possible lucrative jobs, and a good stepping stone for prosperity if the graduate goes abroad to further his education. Besides, it could become the passport to the hearts of young, impressionable secondary school girls.
No wonder then that this desire for university education by Ghanaians has been translated into a push for more universities. And the government and private sector are responding to this desire. Universities seem to be springing up all over the place. At the last count, we had the three main universities Legon, Tech and Cape Vars that have been complemented by the University College at Winneba, and the University of Development Studies in Tamale. Accra already has the Central University headed by The Rev.Dr Otabil, and Accra, Kumasi, and Ho Polytechnics are poised for degree programs. The Catholic Church has opened a University in Fiapre near Sunyani, and the All Nation's Gospel Church has acquired 10,000 acres of land in Koforidua to build a university.
Many have applauded these developments and my intention is not to put a damper on their spirits. What is pertinent is, how does this mushrooming of universities add to our developmental efforts? Are we turning out graduates merely for the sake of having university graduates or are we ensuring that these graduates become part of our development agenda?
In general, universities and tertiary institutions have been established as a response to the challenges of the scientific, technological and cultural demands of economic development in general, and industrialization in particular. From the experiences of the so-called advanced countries whose university programs we seek to emulate, the suggestion can be put forward that until a nation embarks on an industrialization program, it will not be able to accord 'the high priority required to devote a large enough portion of its limited resources to invest in [tertiary] education, which will in turn bring results in economic terms' to its populace.
A country will only achieve full economic and industrial development if it can concomitantly achieve full development in human terms. A successful tertiary educational system represents the highest potential for this human development. But one cannot proceed without the other. To pursue industrialization without investing in tertiary education will lead to a stillborn economic development. Similarly, pursuing tertiary education without a credible industrialization program condemns a nation to the throes of gradualism for the graduates from such a program only have a trickling effect on economic development.
In Ghana, this latter phenomenon has characterized our society since independence. As soon as Nkrumah's Africanization program had absorbed enough of the newly minted graduates from the universities into the public and civil services, a broad path opened that bore the exodus of Ghanaian graduates from the country. Today, it is estimated that, there are over 100,000 Ghanaian university graduates in the western world, and not all of them employed in fitting positions.
So, it becomes imperative for us to urge our governments to pursue an industrialization program as part of the proliferation of universities. If iron ore were mined and processed in Ghana, for example, and the steel used for building rail tracks across the whole country, then there will be created an increased need for engineers, technicians and managers who could be mass-produced in Tech, Ho Poly and Fiapre Catholic university.
On a more radical note, if the educational system in Ghana were de-schooled, and all our schools turned into corporate entities, each armed with a viable business plan to pursue a profitable economic activity, then teacher-managers will become the new paradigm in educational delivery. Such a paradigm shift will increase the need for more graduates in management and administration, and therefore more employment for all those new university graduates from our new universities, who seem to specialize in management courses.
We can continue to delude ourselves that more universities translate into economic development, and hopefully our new graduates, even if they bolt the country will at least be able to tell what 'modus' is, but we will be sending the wrong message to the kids about the role and function of tertiary education in national development. As one little boy in Koforidua said to his mother, "Mum, I just can't wait to go to university, finish my education and then go to Tema and take my car!!!