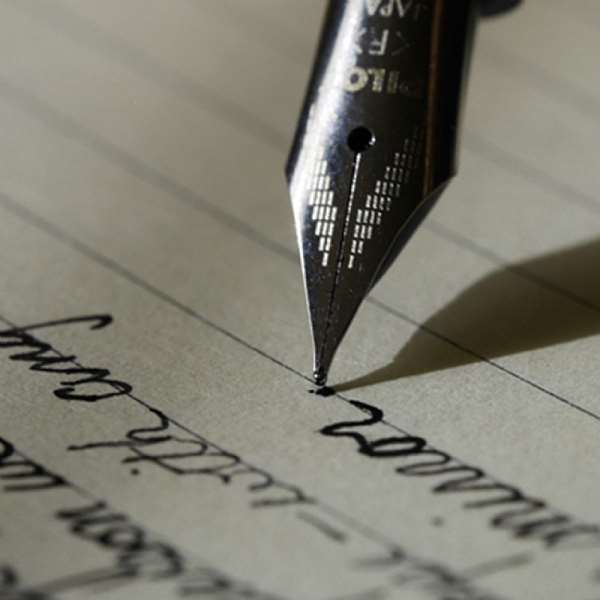 Just over a year ago, International Organization for Migration (IOM) became involved in the issue of child trafficking for labour exploitation in Ghana. I had heard many stories and read various reports in the press but now it was time to try and evaluate the extent of the phenomenon and to try and find ways to reunite the children with their families.
We had enlisted the support of colleagues from the Ministry of Manpower Development and Employment and of the Ministry of Women and Children Affairs. Two local NGOs, "APPLE" and "Free the Slaves", also joined ranks as we departed one morning last April to visit three fishing communities in Yeji, in the Atebubu District of Brong Ahafo region.
We decided to meet the Chief of Yeji who would be able to provide us with information on the extent of the problem. We also met with an officer of the Integrated Development of Artisan Fisheries (IDAF) project, which aims to supply fishermen with updated fishing equipment. IDAF confirmed that many fishing communities dotted along the banks of the Volta Lake were harbouring children who were being exploited. The officer promised to speak with the fishermen and arrange for us to visit some of the communities.
The following day I took part in a fact-finding mission that visited Jakalai No 3, Tonka and Kaduegbordzi Kope, three small fishing communities located along the banks of theVolta Lake less that 10 kilometres from Yeji town.
These were typical fishing villages with their square mud houses and thatched roofs. What struck me was the absence of basic community facilities such as running water or wells, markets and schools. A place of worship was only available in one of the three communities.
Later that day we discovered that each village was organized around the family household. Each household was made up of the master fisherman, locally known as the "slave-master", his wife and their natural children and the trafficked children engaged in fishing for the slave-master.
In Jakalai, there were 52 slave-masters, 40 at Kaduegbordzi Kope and 44 at Tonka. On average, each slave master employed 13 children. We found two slave-masters who owned as many as 28 and 25 children respectively. It turned out that those communities were harbouring more than 1,200 children.
Much to my surprise, it wasn't that difficult to engage in a dialogue with the slave masters. Soon, discussions carried out in the local Twi and Fante language revealed that most of the children were trafficked from the Volta and Central Regions, especially from communities also engaged in fishing. The children are taken from their communities by traffickers upon payment of sums raging from 400,000 to 1.5 million Cedis (US$47 to US$177) to the parents or guardians.
The slave-master normally makes an initial payment of 50 per cent of the agreed sum. The duration of the contracts range between one to three years.
The boys' main task is to pull the nets. But some boys have drowned after being forced to dive to the bottom of the lake to release the nets when they get caught.
We finally managed to speak to some of the enslaved fishing boys. They told us that they were not involved in the negotiations. Some said they were told by their parents to go and live with their uncles who would not only take care of them but would ensure that they attended school. None were told that they were being taken away to work as slaves.
Some had been in the Yeji fishing communities for six years or more and could not remember the name of their parents or where they came from. When we asked them if they wanted to be reunited with their parents, most said yes and asked if we could help them.
Their day begins at dawn and lasts through the late afternoon or late night during the peak season. They are given food in the morning, before leaving for work and when they return at night. Many told IOM that they are punished and beaten for dozing off at work.
After many hours of discussions, the slave-masters acknowledged that it is wrong to use children for such difficult and hazardous work. They said they were willing to cooperate on one condition: that we would do something to remedy their loss if they release the children.
Now the arduous task of freeing the fishing-boy-slaves has started. I have returned once more with my team to the villages. Confidence has grown to the extent that we have managed to register 571 trafficked children. We have promised the fishermen that they would receive training and modern fishing equipment to improve their fishing methods once the fishing-boy-slaves have been taken away.
I hope that the transit centre in Yeji town, provided to IOM by the Atebubu District Assembly, will soon receive the first children freed under the programme.
But our job will not end there. The difficult process of tracing families must begin. If we succeed in tracking down the families, finally the boys will be reunited with their parents. We must ensure that the children return to school or join vocational training programmes. We must also address the question of poverty, which led to the trafficking of the children in the first place, by making sure that families receive micro-credits to help them generate enough income to support their children. This is paramount if we are to tackle the root causes of child trafficking in Ghana and the region. Dr Ernest Taylor works for the International Office of Migration from Accra, Ghana