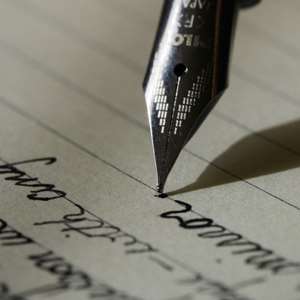 "Mother, could you come back and stay a while? I want to hear your voice and see you smile; I want to hold you tight and never let go and tell you how much I love you." - Anonymous
"A mother is she who can take the place of all others, but whose place no one else can take." -- Anonymous
She had character. Yes, solid, sturdy and strong character. From her character evolved an amazing attitude that determined her altitude. The apogee of her altitude to which she was elevated was what many live for - fulfillment. For many, it was a dream partially or never fulfilled. But for her, it was an accomplishment.
Encapsulated in her character are the fundamentals of fortitude and forbearance. Cocooned in her character are components of confidence, conduct, courage, cultivation and control. An attitude that is embedded with determination, diligence, doggedness, and industry.
An altitude with aileron of ardor adorned by earnestness, permeated and pampered with love, care and affection. Imbued with faith. Garlanded with generosity. Ornamented with tough love for all. Strengthened and sustained by profound spirituality.
She was an angel. An angel tested and toughened yet remained gentle and kind. Flailed by the vicissitudes of life, she ended up being more robust in steadfastness. She eventually, became an Àràbà tree that winked at the whims of a whirlwind.
Mama brings to memory the story of the bird which impecunioucity could not bridle its flight across the sky. The story of the fish that exiguity could not fizzle its ability to swim across the ocean. The story of the rodent which deficiency in resources could not erode its dexterity to navigate the dangerous terrains of the thicket.
Mama was the quintessential person on whose path a gigantic tree fell to scuttle her progress, but who advanced nevertheless. An edification of perseverance, patience, persistence and poise. An exemplar of paradox whose calm mien cocooned the steely heart of hers. Mama was an enigma.
Her reticence in discussing her challenges were legendary. She was a gordian knot to her children and other relatives who found it difficult to tear apart the iron curtain behind which she hid her troubled feelings. All the while, she would carry on as if nothing was amiss. For her her, regardless, life goes on.
Recollections of Mama's life were not entirely joyful, pleasant and of sweet memories. She had her own challenges and share of earthly tribulations too, only that they were not daunting enough to girdle her dream, vision and mission.
Very disciplined. She was also a disciplinarian. 'Lalẹyẹ and 'Laniyi as the first two children of hers, bore the brunt of this aspect of hers. It was confirmed that one of Mama's favorites in the Bible is the Book of Proverbs. Mama fully subscribed to the instruction to wit: "The rod and reproof give wisdom, but a child left to himself brings shame to his mother." (Proverb 29:15) and "Discipline your son, and he will give you rest; he will give delight to your heart." (Proverb 29:17).
The way her children turned out have been the testimonials of her faith in these verses. Chief Olaleye Falore, Engr Olaniyi Falore, Root Bosun Falore, FCA, Mr. Bode Falore and Mrs Jumoke Ajayi. They never brought shame to their mother. They have all, in their individual ways, given delight to the heart of Mama Alice Basola Falore.
It was not surprising that Mama was regular at the early morning prayers at the Cathedral where she has been an active worshipper for 74 years. Even at old age, she did not fail in her daily practice of reading Yoruba Bible. She has permanent prayer points in her Bible for her children, grandchildren and great grandchildren. She loved all her biological and non-biological children equally and do not usually fail to exhibit this at any opportunity.
One of the favorite aphorisms of our forefathers is "Ohun eniyan ni ohun Oloun." Some would express it as "Ijeri Aye ni ijeri Orun." The Romans would express the same philosophy as "Vox popupli, vox dei." English men would say "The voice of the people is the voice of God." The French would say, "la voix du peuple est la voix de dieu." And the Germans? "Die Stimme des Volkes ist die Stimme Gottes," is the way they express the same aphorism.
What this underscores is the universality of human experience in the entanglement with spirituality, even though in different contexts and different languages. What scores of people have been saying about Mama Alice Basola Falore since she passed on to glory are attestations to her having done her due diligence on mother earth.
It is self-evident that she found favour with God Almighty. She was enormously blessed in all ramifications. She saw her grandchildren and great-grandchildren. She saw prosperity. She savoured peace. She luxuriated in contentment. She enjoyed good health. She blessed many others whose paths crossed hers. She was angelic. She was fulfilled. She would be missed. Greatly.
The following quote adapted from relrules.com put it more succinctly:
"The loss of one's mother, no matter how old one is, changes one's life forever. One's mother is one's first and forever friend. One never really gets over the loss, but one learns to live with it. She is never far away from one's thoughts, and she is always in one's heart."
May the persevering and selfless spirit of Mama Alice Basola Falore rest in perfect peace. Amen
©Remi Oyeyemi.