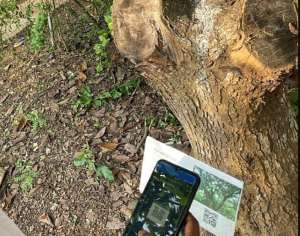 Physic garden is a type of botanic garden established in educational facilities for educational and research purposes. These gardens are very vital in practical education, most especially in botany.
The Faculty of Pharmacy and Pharmaceutical Sciences Physic garden was established in 1980 to harbor medicinal plants for academic purposes. The garden is home to hundreds of endangered and common plant species and has attracted a lot of research works and literature documentations on their pharmacognostic, pharmacological and clinical importance.
As learning advances, especially with mobile and wireless communication technologies, there is the need to develop methodologies or tools to assist students in their studies to enhance learners experience and also to reduce limits caused by space and time. To this end, the Faculty has ensured all plants in the physic garden have been digitized to make researched information about the plants readily available and easily accessible to patrons of the facility.
Labels of each plant in the garden have been modified with special QR codes which bears information on the botanical name, family, vernacular names (Twi, Fante, Ewe, Ga, Dagarte etc), description, distribution, ethnomedicinal uses, identity tests, purity requirements, chemical assays, active or major chemical constituents, clinical applications, pharmacology, contraindications, precautions, potential adverse reactions and posology of the plant.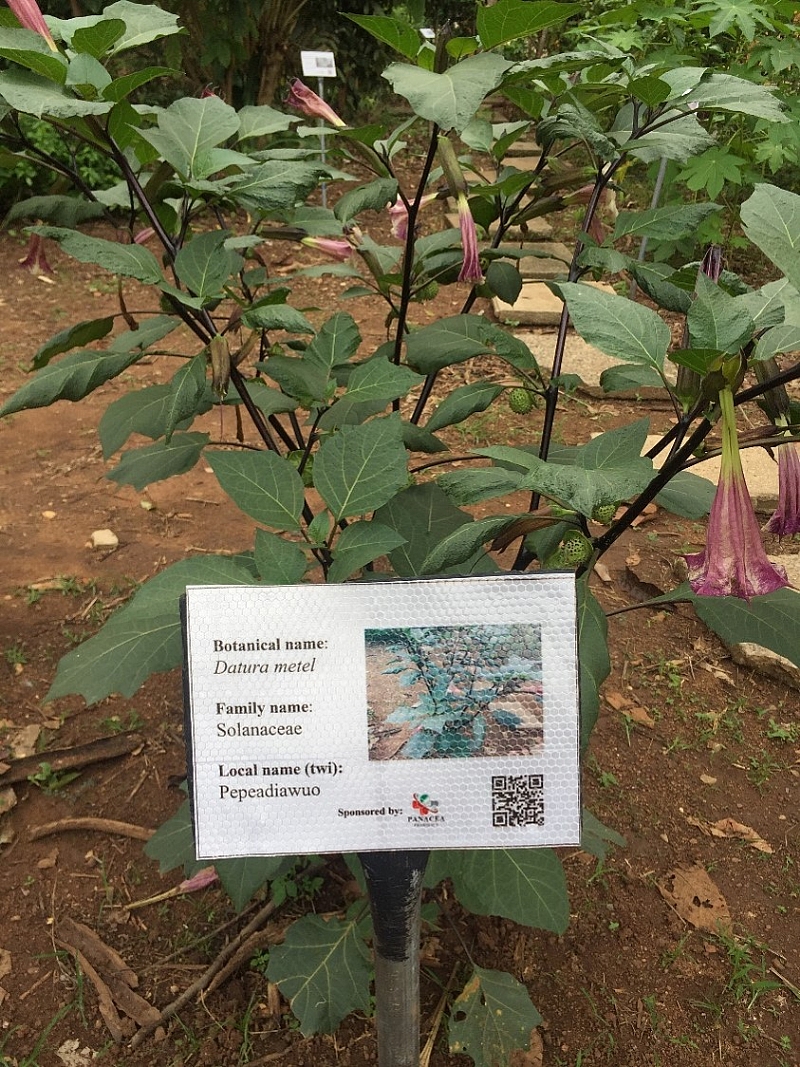 All that one has to do is to scan the QR code with his or her mobile phone device and all information about the plant will be displayed. This saves users time and money as they won't have to spend data and long hours going through archives and researching on the internet just to acquire same quantity and form of information about the plants.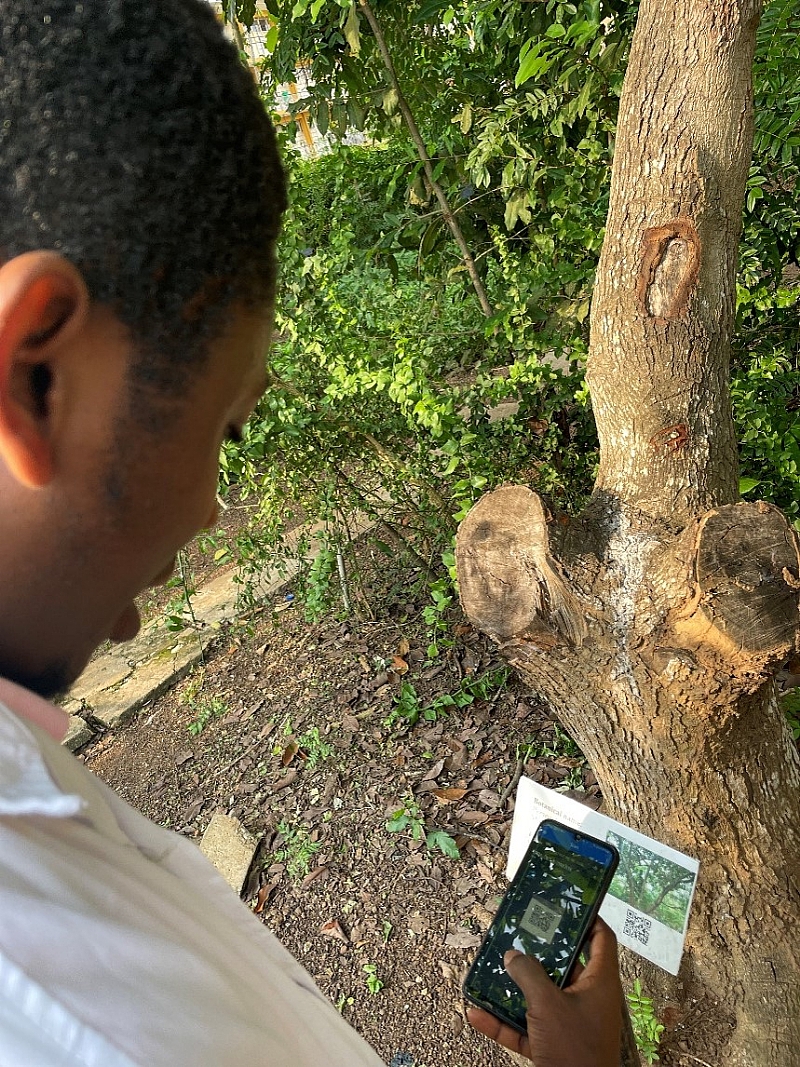 The digitization of the Physic garden was commissioned on 18th July, 2020 by Professor Isaac Ayensu, HoD for Herbal Medicine Department; KNUST as part of activities to mark the 20th anniversary celebration of the Department.
Prof. Ayensu hinted that, the Faculty in collaboration with the Faculty of Natural Resources have secured a 10-acre land belonging to KNUST at Anwomaso as an extension of the garden, which will not only serve as a teaching site but for commercial purposes as well.
Cephas Kwaku Debrah
Teaching and Research Assistant
Department of Herbal Medicine
KNUST