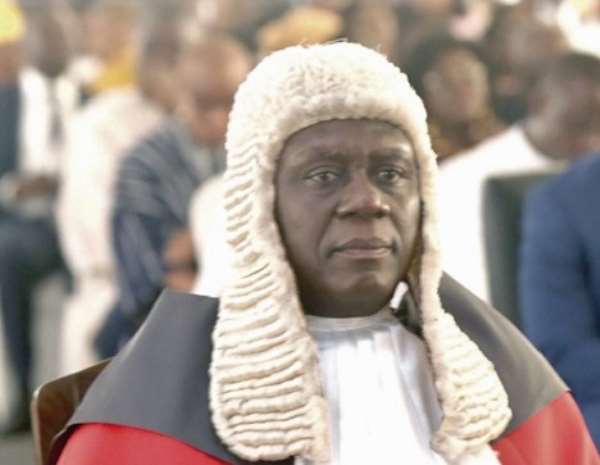 Chief Justice, Kwasi Anin-Yeboah
Tell me your name, Chief Justice Kwasi Anin-Yeboah and I will tell you who you are, due to the developments that transpired at the Supreme Court, after the 2020 presidential election.
You see, most people like to make others believe that they are completely honest, but this is not always the case. Without any doubt, Chief Justice Anin-Yeboah, you have disappointed Ghanaians in many ways.
It may be very likely that you haven't taken or requested a bribe of US$5,000,000, to rule a case in favor of anyone but because of how you betrayed the majority of Ghanaians in the past, many don't believe you.
The entire Ghana nation, witnessed the injustice and abuse of office during Mahama's election petition, without any shame because you need to follow the instructions of Nana Akufo Addo.
Without any argument, you know that judicial corruption is characterized by high latency, that is, very few bribe-takers are detected by law enforcement agencies.
The fact that nobody sees judges take bribes; they abuse their offices by ruling in favor of those they demand bribes from, however, it is likely that you haven't taken any bribe.
I should have been the first person to counter-attack against anyone that accuses Chief Justice Anin-Yeboah of corruption but I can't do that because he is a man that lacks the truth and integrity.
In Ghana, no one takes responsibility for any wrongdoing; therefore, many politicians involved in corruption scandals never resign.
This has made Ghana or African politics in general, a mockery, yet governments don't care about the embarrassment such cases are causing the country.
In any developed country, Chief Justice Anin-Yeboah has to resign immediately.
His services will be no longer required but Nana Akufo Addo will keep him just as he kept Eugene Arhin for reasons known to him personally.