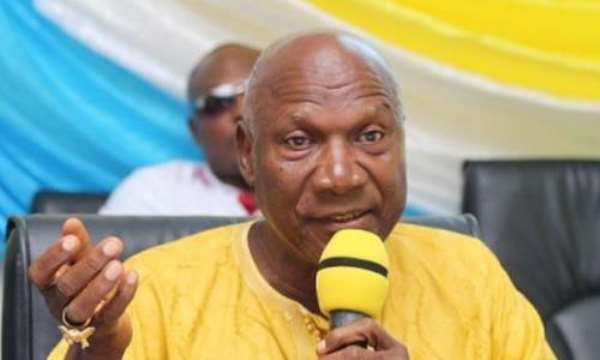 If today, making sure the motherland and her offspring are secure is all just force, which I doubt, anyway, it is because yesterday the congresspeople responsible for it used force in chicanery. I have read a former security capo's disconcerting write-up on how unsafe people feel in the motherland now. He complains that compatriots so feel, because the state security apparatus employs the method of force without intelligence in its operation. My compatriots, let you all be reminded that theirs (congresspeople), of which he was a principal operative, was chicanery where the force he complains about was brutal and hidden in trickery.
Today, we are poor because they are rich. The youth are restless for jobs which don't exist because for 36 out of the 64 years (well over half of all the time we have existed as independent motherland), congresspeople spent our money, time and other resources, including unchecked borrowing, where they should have been investing.
Congresspeople could have invested in factories to create jobs with the USD750 million judgment debt payouts. Much those judgment debt proceeds accrued to them with which they have built mansions for themselves and their concubines. All that period, they tried to rebuild ONE factory only, the Komenda Sugar Factory (KSF). Even that after squandering a USD25 million which ballooned into USD35 million loan facility, they could not finish it to a functional state to provide jobs for the youth.
If our security system is weak, it is mainly because it hasn't or has refused to find means of tracking theft from the state. I remember a former security coordinator, demolisher of the Academic Freedom Road structures, expressed outrage at paying GH¢51 million to one individual. He cited the payment as a threat to our national security.
Whenever criminals are caught and punished, the innocent feels assured of security. If our security apparatus will relentlessly pursue those who steal from the state, it would boost citizens' confidence in the system. But when thieves of state funds are free to make noise as they enjoy their booty, citizen confidence in the security system would plummet. The masses are poor because they who ran the country and its security system are rich.
There's nothing security assuring about a party chairman's effusions and party general secretary declaring they will make the country ungovernable. It's worse security sabotage they would not be held responsible for their call for anti-security acts by their supporters. They won't even allow the state security threatening pronouncements to be investigated.
If there's any security minefield, the mines were laid by congress. Let no one think when the mines explode only osonomma will suffer. Those who have ever stolen our money through judgment debt payments will heavily pay, one day, no matter how long it takes.
My only reminder to my compatriots, which is also a plea, is that however desperate the situation is, there's massive investment in our human capital in the expansion of educational opportunities. Thousands of lecturers and teachers have been recruited since 2017, unlike the employment embargo in place eight years preceding that year. Physical plant improvement, enhanced equipment supply and student support in teacher and nurse training allowances are all being implemented.
Quality jobs are being created with 1D1F and vehicle assembly plants. The giant railway works will trigger huge economic activity. We will only progress if these get continued in any change we want. If they don't continue, it would be like going back to the 1966, 1972, 1979, 1981 and 2009 disruptions which set us back many years. The numerous factory projects have potential immense benefits vis-à-vis the probable losses if they were to be abandoned.
The National Chief Imam has said it repeatedly that young people should not allow themselves to be used to cause disturbances. His message would be weightier if he could persuade individuals who have profited from state resources to engage the hands of the youth so those hands are not left idle to venture into mischief and evil. If the youth are really looking for something that will benefit them, they should ensure whatever is being done that would benefit them continues. They can also ask questions as to why anyone will borrow money to build a Komenda Sugar Factory that will never produce any sugar.
The youth should understand that whoever signed a contract to buy an electricity producing plant that never produced any electricity and eventually cost the nation USD170 million can never claim to be working in their interest. They should ask how much of the Woyome money has been retrieved and what it was used for. They can ask all the questions and wait PATIENTLY for answers by December 7, 2024. Believe you me, it is not a long wait given the telling suffering that will result from violent demonstrations or coup d'etat.
Perhaps we need a security system that would encourage past operatives to quietly pass on their observations to those in charge rather than publicly criticise the prevailing. That suggests cashing in on or exploiting any perceived or real security lapses for election purposes. I sense that, no matter what is done, security measures will fall short without effective assets tracking to check theft from the exchequer. Security will continue to be weak since the stolen money is a major source for funding activities that undermine security.
I also acknowledge, though, that times have changed. For example congresspeople were shocked into conspiracy and sabotage numbness by their surprise loss at the 2000 polls. They spent much of the time after licking their wounds and making sure they won't be caught for whatever stealing they had done over the virtually 20 years they had controlled our money. It is unlike today when a chairman has issued directives to kidnap, harassingly insult public officials, and cause public arson while a general secretary has directed making the motherland ungovernable.
Just take a minute to reflect on the dislocation and abandonment of projects on February 24, 1966; January 13, 1972; June 4, 1979; December 31, 1981 and January 7, 2009. FOR ONCE, WE NEED PATIENCE TO ENSURE THE GOOD IS CONTINUED AS THE BAD IS RIDDED OF.
By Kwasi Ansu-Kyeremeh