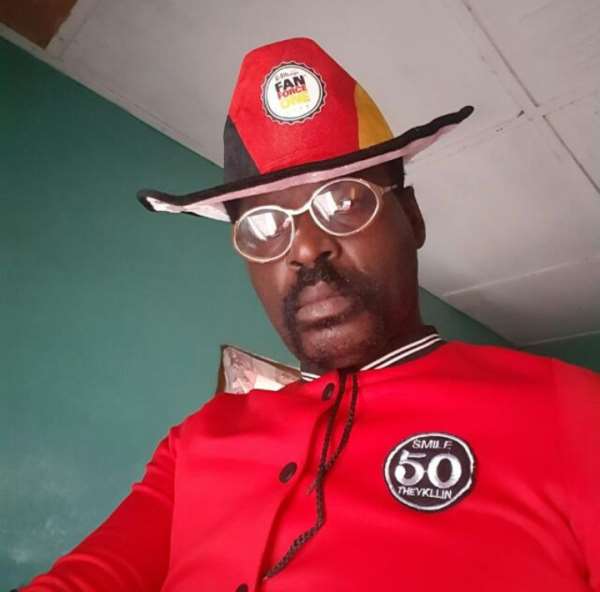 In this 21st century where nations and kingdoms are thinking and planning how to capitalize on the advent of technology to solve their respective countries' many problems, a so called National Chairman of a certain Bawu Movement, Duncan Opoku Boateng, popularly known as *Bombay*, from a foolery's point of view is still dwelling on archaic notions and superstitious concepts to threaten and intimidate critical analysis of issues.
It could be recalled that, on Thursday 3rd June 2021, at the funeral ceremony of our departed venerable Sir John, a former General Secretary of the New Patriotic Party (NPP), Theresah Addison in the course of announcing the funeral donation of President Nana Addo Dankwa Akufo-Addo, behaved immaturely and passed a puerile comment that, "Dr. Bawumia is the next president after Nana Addo" of which she later retracted and apologized after noticing vexatious gestures from the presidency, the party leadership and the entire body of the Party against her comments. These Gestures only signaled disapproval of the candidature of H.E. Alhaji Dr. Mahamudu Bawumia for the 2024 Presidential Candidate position by the Party Stalwarts and the majority of the staunch members of the Party.
Responding to the issue, Bombay, a so called Dr. Bawumia's loyalist refers to this goofiness of the woman as "Nsamankom" and therefore arrogantly cautioning and threatening people for criticizing her.
He sheepishly believes that it was the spirit of Sir John that operated in the woman and that anybody who condemns that unfortunate comments she made would incur the wrath of Sir John.
This is absurdity and total dishonour to the memory of our staunch patriot and a critical thinker like Lawyer Sir John. Assuming without admitting that such an ape-age notion is even true, Bombay and Theresa would rather be incurring the wrath of Sir John because the voice of the people is the voice of the spirits meaning a disapproval of her comments by the people signifies a disapproval of her comment by the spirit of Sir John and all other spirits.
The dead has no role to play again in the affairs of men. Bombay should therefore allow the soul of our departed patriot to rest in peace as he awaits his judgment from his Maker.
People must be held responsible for their actions and inactions rather than blaming ghosts and spirits.
Patriotic Agyeman Opambour
📧( [email protected] )
📞(0248005516)