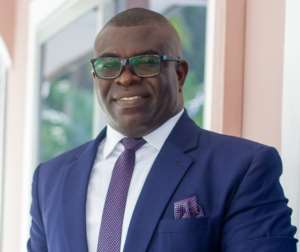 Hundreds of thousands of Ghanaians if not millions have over the past few weeks taken to their various social media handles/accounts like Twitter, Facebook, Instagram, WhatsApp, Telegram etc to mount intense pressure on government to fix the myriad of problems facing the country using the hash tag #FixTheCountry. At the forefront of this campaign are the young men and women who form the biggest chunk of Ghana's population which is largely youthful.
Everywhere on social media #FixTheCountry campaigners continue to seize the opportunity presented by the trending #FixTheCountry movement to vent their frustrations on government citing among other things the general high cost of living, high rates of unemployment, poor road network leading to high rates of motor accidents, a constantly depreciating currency, intermittent power outages (dumsor), low salaries, high fuel prices, poor sanitation, water crisis and increased illegal mining (galamsey) activities as the drive and the motivation behind the social media campaign.
The #FixTheCountry campaign has been largely successful by all intents and purposes. Recognizing the huge traction gained by the social media campaign initiators decided to invoke their constitutional right to embark on a demonstration in Accra the nation's capital to press home their demands. This request was turned down by the Ghana Police Service largely due to COVID-19 restrictions which prevents mass gatherings.
Whilst the effusions of #FixTheCountry activists had reached the crescendo on social media some members/sympathizers/activists of the ruling government in a sharp riposte in equal measure came up with a counter hash tag, #FixYourAttitude.
The Minister of National Security, Hon. Albert Kan Dapaah, recognizing the huge support the #FixTheCountry campaign had gained found it expedient to meet with the organizers of #FixTheCountry. After listening to their concerns, the minister gave them a firm assurance that government has taken serious notice of their concerns and is taking positive steps to address all challenges as a matter of urgency.
Subsequently the Minister of Information, Hon Kojo Oppong Nkrumah in a tweet re-assured Ghanaians that government is equally concerned about the issues raised by the #FixTheCountry campaigners and is working hard to resolve all challenges. He entreated the #FixTheCountry campaigners to repose their trust and confidence in the government as government continues to work assiduously and conscientiously to #FixTheCountry's numerous challenges and rallied citizens including #FixTheCountry campaigners to support and bear with government in these trying times.
#FixTheCountry and #FixYourAttitude campaigners have clashed several times on social media as to which one is the priority; #FixTheCountry or #FixYourAttitude? This is akin to the proverbial paradox of the chicken and the egg which comes first?
It would be the height of hypocrisy on the part of any Ghanaian to reject any of the two strong dissenting opinions or schools of thought on what needs to be fixed and which one needs to come first fixing the country or fixing our attitudes as a people.
We obviously do not need a prophet or a soothsayer to tell us that a lot of issues in Ghana need fixing, some of them not only urgently but also with military alacrity less we sink deep down the abyss. A lot of these challenges have been here with us since time immemorial and the time to fix them is now, there is absolutely no time to waste.
That notwithstanding it would also be egregious dishonesty on the part of any Ghanaian to refuse to concede the fact that our attitudes as Ghanaians need urgent fixing. We know for a fact that a lot of things going wrong in this country can be fixed through an urgent change in our attitudes and behaviour.
I remember during former President Kufuor's tenure as President the Ministry of Information was given another mandate i.e., National Orientation and was rechristened as the Ministry of Information and National Orientation. Apart from disseminating information of government business, the ministry also embarked on a campaign to crack down on indiscipline and to cause an attitudinal change in Ghanaians through serialized messages against various forms of negative attitudes and indiscipline. These messages were constantly aired on national television and some selected popular radio stations.
I shudder to say the high levels of indiscipline at the time which necessitated a national response exists now more than ever before. Indiscipline in this country is now not only hydra headed but also humongous.
Today various forms of indiscipline continue to plague our society and we definitely need urgent fixing in our attitudes to face the situation squarely in the face. The country is sitting on a negative attitudinal and indiscipline time bomb waiting to explode sooner than later much to our chagrin. We need to take urgent steps to reverse this negative trend and rescue this beautiful country of ours from the shackles of gross indiscipline.
The general levels of disrespect for law and order in this country is sickening and nobody seems to care. The trading of insults and invectives especially on social media and sometimes on radio has almost become a normalcy. The sad case of a young lady who had the reckless boldness and impudence to comment "old stupid fool" under a live video of His Excellency the President of the republic is symptomatic of the extent to which our society has sunk into depravity. How did we get here as a nation? Is that how we want the affairs of our state to be ran? Definitely No!
Growing up, respect for the elderly was a value we cherished without any conditionalities. Nananom, the clergy, professionals etc were given maximum respect. Parents were respected by their kids to the hilt and it was so refreshing. Today due to the influx of smart phones and social media, people have the audacity to insult even our respected Nananom with reckless abandon and we seem to be helpless. We run all our notable personalities and institutions of state down including the executive, the legislature and the judiciary but these are the same personalities and institutions we expect to hold the magic wand to change the destiny of this country. How is that possible?
I agree some of our elders, Nananom and notable personalities have compromised themselves and failed us making it extremely difficult to "give honour to whom honour is due". But we should guard against the creeping monster of using insults to settle perceived scores with our leaders and elders.
A lot of things in this country seem to be headed in the wrong direction. Our attitude towards refuse disposal is nauseating. We dispose of rubbish anywhere and everywhere; we urinate indiscriminately and ease ourselves in the same manner along our beautiful beaches and this is totally unacceptable. Gambling is now gradually being institutionalized and the youth are falling prey to it on a daily basis and it is so sad.
Drug abuse, prostitution, robbery, fraud, profiteering, fake pastors, fake miracles, disrespectful health workers, corrupt public officials and politicians etc are now a commonplace in our country and we seem to be deeply embroiled in this quagmire and are helpless in surmounting these negativities.
Our attitudes definitely need fixing. Bad attitude they say is like a flat tyre. If you don't change it, you will never go anywhere. John N. Mitchell said it best when he said that, "Our attitude towards life determines life's attitude towards us." We have all heard about the power of our attitude, and that it is our attitude that determines how much we succeed in life.
The ravaging effects of COVID-19 has left the world economy in shambles. A lot of country's economies including Ghana's economy are distraught largely due to the ravaging effects of COVID-19. Last year the President in one of his regular COVID-19 addresses to the nation made a proverbial statement which was acclaimed the world over "We know how to bring the economy back to life. What we do not know is how to bring people back to life".
This is the time for the President and his team to bring the economy back to life and back on track as our economy rebounds from the shocks of COVID-19. We do not need any excuses from government neither do we need talk shops. _facta non verba_ action not words, is what Ghanaians want. We have absolute confidence in the President and his team to deliver and this is the time for them to prove their worth for we the citizenry to know that, they winning a second term in the 2020 general elections was no fluke.
Whilst government works day and night to #FixTheCountry let us bear with them as citizens. This government is barely five (5) months into its second term and thus has enough time to prove beyond all reasonable doubts whether it is a competent government or an incompetent one. Time will definitely tell.
Whilst we wait for the country to be fixed by government let us as citizens also do our best to #FixOurAttitudes otherwise no matter how best our country is fixed by government, our poor/negative attitudes would derail all the gains to be made.
May God continue to bless our homeland Ghana and make her great and strong. The future certainly looks bright.
Felix Kwame Quainoo
The writer is a freelancer from Aboso in the Western Region