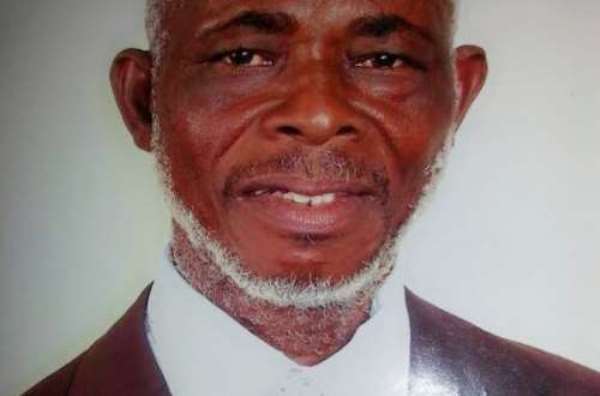 Apostle King Dirl
Founder and leader of Soldiers of Christ Prayer Group of All Nation's in Kumasi Aboahyia of the Ashanti Region, Apostle Dr. Dirl Airl King Marshal has condemned in no uncertain terms, the claim been made by a popular fetish priest Nana Kweku Bonsam against Nana Agraada.
He slams Kweku Bonsam for saying Nana Agradaa is deceiving the public for claiming to have repented from worshipping idol.
"No true fetish priest can just wake up and say l have denounced my idols and worship God, without performing any rituals to scare the gods. So Agraada's claim is false," the Apostle who scripturally differs in opinion quoted Kweku Bonsam to have made the statement.
Reacting to the claim in an interview with Modernghana News, Apostle Dr. King Dirl observed that God's mind is far different from that of humans.
According to him, God can transform a sinner within a twinkle of an eye no matter the crime the person has committed.
Quoting the Book of Ezekiel 33- 1-20 and 21, the man of God said transformation of sinful souls by God is easier, but it takes a righteous man to remain clean and justice before his sins are forgiven.
"God can transform sinners including idol worshippers like Agraada and Kweku Bonsam himself at a go no matter how such people are very well known to great Kings and influential people across the world, therefore Kweku Bonsam's claim is baseless and has no point to say because Agraada was a former idol worshipper nothing can make her to change her evil ways instantly."
He continued, "for the information of Kweku Bonsam, he should know that the power of God is greater than the idols he is serving, so he should keep quiet and witness how the power of God saves sinners including him Kweku Bonsam today."
Apostle King Dirl Airl King Marshal was thankful to God for Agraada's confession and repentance but said baptising her in her swimming pool at her private residence is contradictory to the baptism procedures in the Holy Bible.
King Dirl however took the opportunity to admonish Agraada to consider her call as a sacred one and avoid associating herself to counterfeit pastors who use the scriptures to pollute her mind.
Charging Agraada to further remained committed to her call as a true repentant Christian, the humble man of God advised Agraada to avail herself to either the headships of Assemblies of God Church, Church of Pentecost or to his church, King Marshal in Kumasi to be rebaptized in a stream in accordance with the Biblical baptism.