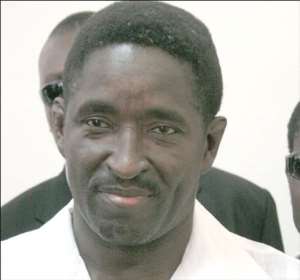 Every court going lawyer has three sets of clients – COMMAND CLIENTS- those who pay well, whose fees sustain you in the practice, then REGULAR CLIENTS – those who give petty chop money regularly off and on and finally NUISANCE CLIENTS – those clients who do not pay, but because of affinity, blood, and friendship, you cannot push them away.
I was in my law offices at Asylum Down when a very young thirty something year old chief walked in – "Captain, I want to go to Court in Akim Oda – bench warrant."
"Bench Warrant" is an order of the Court that the Police should arrest you and bring you to Court to answer a criminal charge. It is so powerful a weapon that even the President of Ghana cannot set aside the bench warrant.
Fortunately, Judges are not very strict with bench warrants – once you appear in Court, physically, they almost always set aside the warrant, except that the Police on the quiet can make so much money from you on pain of the warrant.
We are ten lawyers in this Chambers, any of them can go to Akim Oda for you … no, no, no, the young chief explained – "Captain, it is you personally I want."
And so it was that on Friday, January 22, 2021 at about exactly 0600 hrs I left my Kasoa residence fully dressed as a lawyer, bound for Akim Oda Court. Thanks to politics and local government, I know Akim Oda, in the western most part of Eastern Region. I have even slept there before. Osafo Marfo, former Senior Minister's constituency.
From Kasoa we headed west – not much traffic, and at Winneba roundabout we turned right, hitting Agona Swedru. As we passed Agona Nyakrom Junction I saw posters of Professor Kwesi Yalah the defeated NPP Parliamentary Candidate for the area. He was one of the four year long ministers who fell.
The road from Agona Swedru to Akim Oda is not the best at all, and even though it is less than 50 kilometres, there is no car that can cover the distance in less than one hour – laterite plus potholes everywhere.
What is more, our car was a yet to be registered 4×4 Nissan Patrol, so every barrier we had to stop for them to see me and the neatly dressed young chief before signaling us to go on.
Historically, the Akyems are three – Akim Abuakwa based in Kyebi with Okyehene, then Akim Kotoku based at Akim Oda and finally Akim Bosome based at Akim Swedru.
Of all the three towns, the biggest is Akim Oda. We got there around 9:00am, and to my surprise the young chief said, "Captain, the Court is at Akim Swedru!! I know the Paramount Chief of Akim Swedru very well, a very pronounced noble personality, OKOTWASUO KANTAMANTO AGYEMAN V (Reader do you understand his title? Okotwasuo means "he fights to cross a river" and "Kantamanto" means "when he swears an oath he never breaks the oath!!" I got to know him when I did the Akuapem chieftaincy case before the Eastern Regional House of Chiefs Judicial Committee. He was chairman of the panel. If he hears that Captain Effah Dartey has been to Akim Swedru Court and I did not come to say hello, plenty 'wahala' for me – but reader, look at the time, 9:00am, we are already late, and going to the Palace – you have to see the linguist, give notice, wait here, so, so and so … meanwhile Akim Swedru is only two kilometres outside Akim Oda.
Reader, I was shocked at the Court premises. I was last there in 1996 and NOTHING HAS CHANGED!!! The same old structure, benches, used in colonial times!!! The building is crying for painting!!!
My case lasted less than three minutes. It was called, bench warrant set aside and we left the courtroom, back on the road to Accra.
We passed through the heartland of Akim Oda, and for a brief period I was not sure whether I was in Kumasi, Accra, Ho or Cape Coast … let us develop local government and Ghana will prosper beyond bounds.
The return journey was routine. I slept all the way to find that we were in Accra by 12noon.
BY Nkrabeah Effah-Dartey