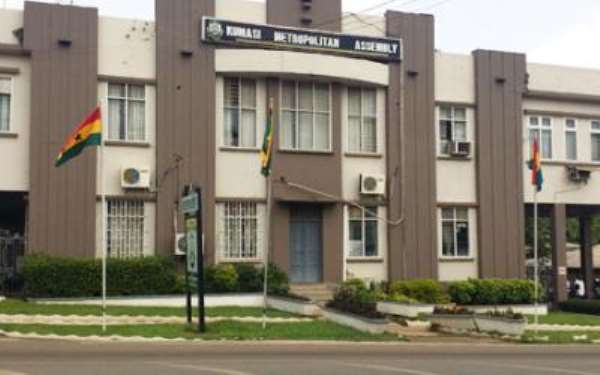 On November 24, 2011, the Kumasi Metropolitan Assembly signed an MoU with Dortmund as a sister-city. Among other things, the MoU was to serve as a link to exchange knowledge, both cities share expertise and adopt climate-friendly practices in the cities of Kumasi and Dortmund.
The Kumasi metropolis alone generates 1,200 tonnes of waste daily and 75% of these wastes are collected by the various Municipal and Metropolitan assemblies in Kumasi. The rest will be located in drains, market places etc. Sanitation isn't just an issue of Kumasi, its in-fact and reality, a national security issue.
Ghana's economy loses 420 million Ghanaian cedis each year (US$290 million, 1.6 percent of GDP) each year due to poor sanitation, according to a report today released by the World Bank's Water and Sanitation Program (WSP). This is confirmed by the former Minister of Sanitation, Mrs Cecilia Dapaah in a Business finder report on 23rd April, 2019. She said "Ghana spends $290 million, 1.6 percent of her GDP, on poor sanitation every year"
One of the cardinal recommendations of the Dortmund team, when they visited Ghana, was that the sawdust that we throw around and burn at the Sokoban wood village can be turned "gold". They estimated that Ghana can make as much as $300 million from sawdust alone. When our officials went to Dortmund, they saw the landfill sites, the recycling and compost plants. They sat through the seminars and listened to how it was done.
The Germans suggested to the KMA officials on how to turn this "waste" to money. Sawdust can be recycled and used in the production of stoves, artifacts, pallets for production companies, furniture, tables, wardrobes, and also, mixed with corriboard to serve as a cement alternative in construction.
It's been almost 10 years since the MoU was signed. According to the United Nations COMTRADE database on International Trade, Ghana in 2019 imported $297 million of wood, articles of wood and wood products.
Our cities are still filthy, Kumasi is still filthy. Where are the recycling plants, landfill sites and compost plants? We still import the basics when we can be the hub of the raw materials and finish products. Waste is money but we fail to see. Brains develop nations!