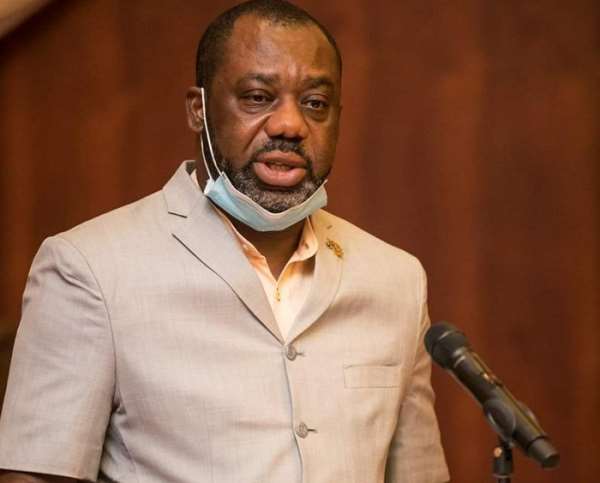 Dr Matthew Opoku Prempeh – Minister of Education

News about the reopening of basic schools across the country as contained in the President's latest COVID-19 pandemic update was lapped by most parents.
Having waited for such a decision for so long, the news was Manna from the Presidency as it were for anxious parents.
Of course it was a decision which did not originate from the blues and therefore without basis.
It was like other decisions before it on the COVID-19 management regime steeped in science and data. The experts managing it under the aegis of the President well versed in epidemiological issues as they have always done since the outbreak, advised the President before he took the final leap to order the schools reopening.
Parents might have been bored with managing idle kids at home alongside the inconveniences of constant scolding of the difficult ones. Most of all, they have been thinking about the many missed lessons and how this unexpected phenomenon would impact the kids' academic progress.
They were not countenancing the challenges alone as the President too, as the father of the nation was constantly monitoring the situation with a view to determining when it would be appropriate to issue the schools reopening fiat.
There is no doubt that we are where we are today in terms of the enviable status of the COVID-19 management in the country because of the meticulousness of the President and his team, and above all God's grace.
In countries on the opposite hemisphere, the second wave of the pandemic is overwhelming even as the rollout of vaccines is gathering momentum.
We have heard some teachers already punching holes in the President's decision to reopen the schools. While they are entitled to their opinion as it is the order in a democratic setting, we wish to point out though that at the end of the day there is one person who decides on behalf of us all and that is the President.
Since he has spoken it behooves us as citizens to support the decision by adhering to the COVID-19 protocols so that the kids can learn unscathed.
Anything contrary to the foregone would be reckless and should not be tolerated. In a setting where all major issues are prone to unnecessary politicisation, some persons would be busy doing just that.
School teachers and heads have arguably the most crucial roles to play in the reopening. During such new normal times, both have the rather challenging task of ensuring that the various protocols are adhered to.
The cooperation of parents in this regard cannot be overlooked. Both must work together in ensuring that the children and teachers are safe.
We are dealing with a capricious disease and so we should avoid taking things for granted as we often do.
The Ghana Education Service and its health counterpart must set up joint monitoring teams across the country to ensure that the right things are done.