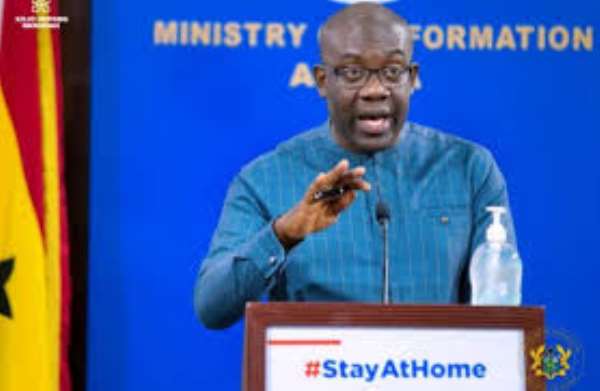 Information Minister Hon. Kojo Oppong Nkrumah has stated that he wasn't surprised when the former president John Dramani Mahama said the NPP government has lost the COVID-19 fight in the country.
He said this on Monday 7th September 2020 at the launch of the NDC manifesto at the University of Professional Studies, Accra (UPSA).
Responding to this in an interview on Kumasi based Pure FM's morning show on Wednesday 9th September 2020, Hon. Kojo Oppong said John Dramani Mahama and his NDC wanted Ghana to fail from day one.
He said the NDC want to use that for propaganda, "so they were disputing any information that the Ministry of Health will bring out."
According to him, the NDC later formed a COVID-19 team just to disturb the government and the Health Ministry but all didn't work.
Kojo Oppong Nkrumah used the opportunity to talk about the NDC's manifesto and termed it as a manifesto full of lies.
He stressed that the NDC has fulfilled just 30% of its 2016 manifesto promises.