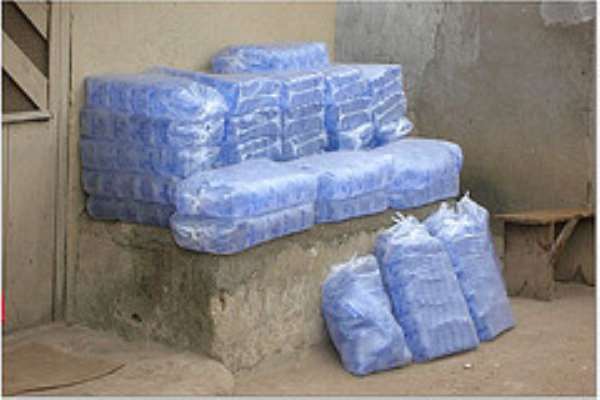 The Ashanti Regional branch of the Association of Sachet Water Producers has announced the increase in the prices of their product in the Kumasi metropolis.
A statement signed by Mr Patrick Adu Gyamfi, regional chairman of the association on Monday, said a pack of 25 sachets now sells at 8,000 cedis instead of 6,000 cedis.
It said one of the sachet water would now sell at 400 cedis instead of the 300 cedis.
The statement said the new prices, which take effect from October 01, had come about as a result of the increases in the cost of production and other charges.
It said the last time the association increased the prices of its products was in 2003 and since then, the cost of production had risen so high resulting in most of the members of the association producing at a loss while others had accumulated debts and laid-off some of their workers.
The statement appealed to the public to accept the new price changes to enable members continue to stay in business.