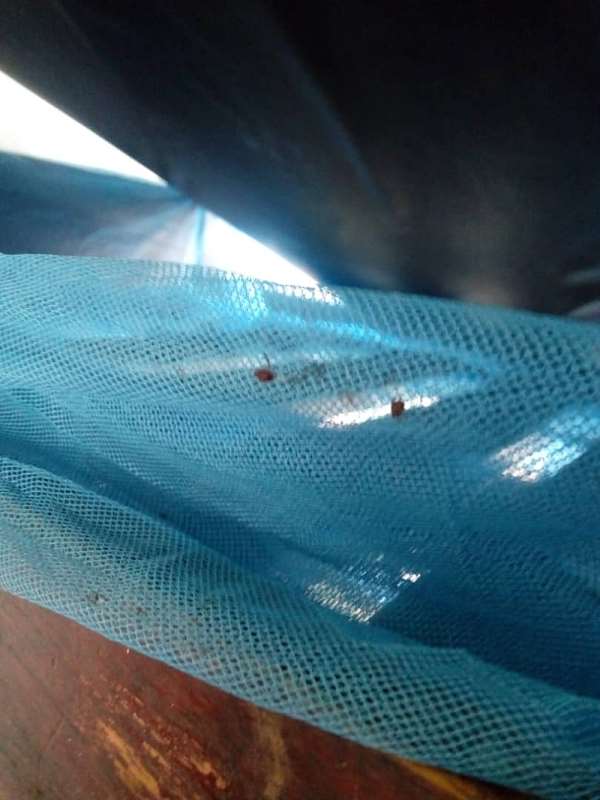 Increasing bed bug infestations in the country demotivate households to sustain effective use of mosquito bed nets.
Bed bugs are blood-sucking insects that infest human sleeping areas. Many socially deprived communities and less endowed households in urban areas in Ghana willingly live with bed bugs as many have become fed-up with efforts to eradicate and can also not afford the high cost of effective treatment.
Bed bug infestations result in property loss due to the discarding of infested items as a way of managing infestations. In some cases, communities abandon their sleeping places due to the biting nuisance from bed bugs.
Mosquito bed nets typically, Insecticide Treated bed Nets(ITN) designed purposely to protect households against mosquito biting can equally offer households some protective incentives against bed bug biting due to the insecticides incorporated in the bed nets, however, if the bed nets are unable to prevent bed bugs and protect households against bed bug nuisance then bed nets can instead, become a more conducive and permanent harbourage sites for bed bugs living in close proximity to human sleeping areas at night, increasing human- bed bug contact.
In this regard, communities will be demotivated and lose interest in the use of bed bug-infested bed nets and likely to abandon bed nets when they become bed bug-infested.
In Ghana, the main method of suppressing malaria transmissions have been the use of Insecticide treated bed nets(ITN) as recommended by WHO. Over the years, though high community-coverages of the bed nets have been attained by the Ghana National Malaria Control Program resulting from the periodic distribution by community health workers, persistent challenges still remain as many residents are refusing to use these bed nets due to reasons best known to them.
During field bed bug control activities in communites in the Central region, Insecticide treated bed nets that were recently distributed by the National Malaria Control Programme were observed to be carrying bed bugs with different life stages in them. Of note that, I have also made similar observations in the boarding schools and some parts of the country during field bed bug control regimes in the previous years.
This growing association observed between bed bugs and mosquito bed nets, that is continuously encountered during my field bed bug control activities in communites of the central region poses threat to key malaria control interventions (notably, bednets- LLINs)as is capable of exposing households to Increasing risk of malaria and other mosquito-borne infections in both rural and urban communites.
Due to the biting nuisance from bed bugs that hide in the bed nets, many households are willingly neglecting and losing interest in the use of bed bug infested bed nets as they cannot continue to endure the biting nuisance from bed bugs living in the bed nets close to them at night.
The increasing bed bug infestations and its impacts on the key anti-mosquito practices poses a serious threat to the prevention of mosquito biting.
It is therefore recommended that the National Malaria Control Program of the Ghana Health Service collaborate with Environmental Health Officers in the districts so as to encompass bed bug control during the distribution of the ITNs. Improved bed bug management strategies are also required to reduce bed bug nuisance in our communities.
Godwin Deku
(Mphil. Entomology- Candidate)
(Environmental Health Practitioner)
(Health Tutor-School Of Hygiene, Korlebu, Accra)
Email: [email protected]