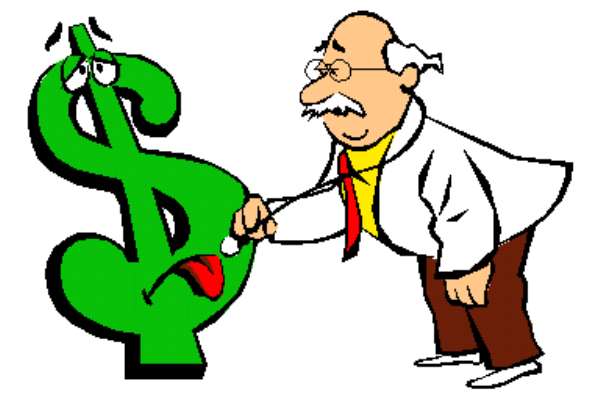 Ghana's total revenue and grants for the year 2005 stood at 28,256.4 billion cedis as against 29,357.4 billion cedis targeted.
The shortfall in revenue was mainly due to the inability of the Custom, Excise and Preventive Service (CEPS) to meet its collection targets.
Professor Ernest Aryeetey, Director of the Institute of Statistical, Social and Economic Research (ISSER), made this known at the launch of the "State of Ghanaian Economy Report 2005," which was on the theme: "Economic Development and Northern Ghana," in Tamale in the Northern Region last Monday.
He said total government receipts increased slightly from 36.01 per cent of GDP in 2004 to 36.77 per cent of GDP in 2005 while total government revenue also increased marginally from 23.81 per cent of GDP in 2004 to 23.87 per cent in 2005.
Professor Aryeeetey, an Economist, said within the same period the share of direct taxes in total revenue rose slightly from 6.70 per cent in 2004 to 6.82 per cent in 2005, but collections of indirect taxes and international trade taxes fell marginally.
The domestic debt-to-GDP ratio fell to 19.5 per cent from 21.17 per cent in 2004. However, in absolute terms, total domestic debt stock rose by 10 per cent from 16,897.2 billion cedis in 2004 to 18,583.3 billion cedis in 2005.
This was due to delays in accessing the programmed external borrowing and lower-than-programmed revenue inflows, he said.
The ISSER Director said as part of government's monetary and financial development, it had proposed to reduce the end of period inflation to 13.5 per cent by December 2005 and gradually move towards a single digit by end of 2006.
Professor Aryeetey noted, however, that the downward trend of inflation that began in August 2004 by 12.9 per cent could not be maintained in 2005.
He said deregulation of petroleum prices also helped to remove the sharp rise in general prices caused by speculation.
"The muted pass-through effects of the volatile oil situation on domestic prices are partly due to a surge in inflows on exports, aid remittance and improved monetary tools with improvement in money supply growth."
On the foreign exchange market, the cedi gained 9.98 per cent and 12.14 per cent respectively against the British Pound and the Euro during the year but fell less than one per cent against the US dollar.
He said 2005 also saw more entry of Nigerian Banks into the Ghanaian banking industry but noted that full-scale competition was yet to be felt although new technologies and more innovative products had been introduced.
"We hope to see more ECOWAS cross-border investments on the Ghana Stock Exchange soon," he said.
Professor Aryeetey said although Ghana maintained an export-led growth strategy, there was little improvement in the export sector in 2005. Translating relative macro-economic stability into successful export-led growth had been a major problem.
Professor Aryeety said between 2000 and 2005 Ghana's total import bill rose by some 90 per cent while exports rose by 41 per cent only with the resultant trade gap widening by more than 200 per cent.
"The sharp decline in merchandise exports-to-GDP from 50 per cent in 2000 to 26 per cent in 2005 clearly shows that Ghana is not doing much to spur export growth," he said.
The ISSER Director said Ghana's overall balance of payments position changed from a deficit of 10.5 per cent US dollars in 2004 to a surplus of 110 million dollars in 2005.
Surplus for 2005 was primarily driven by payments on the capital account, which rose by 346 per cent from 2004 surplus of 201.6 million dollars to 899 million dollars in 2005, he said.
Professor Aryeetey said: "This significant injection in the capital account is largely explained by private capital inflows, which make up about 64 per cent of total capital account."
He however said the current account recorded a significant deficit of 758 million dollars in 2005, the highest in the last five years and more than twice the 2004 deficit of 316 million dollars.
The current account deficit in 2005 was primarily driven by the trade deficit, which went up by 57.7 per cent from 1,593 million dollars in 2004 to 2,512 million dollars.
Professor Aryeetey said Ghana's external debt rose in absolute terms by five per cent in 2005, while a total of 6.7 billion dollars long-term loans accounted for 82.3 per cent.
However, total external public debt as a percentage of GDP continued to fall in 2005 from a high of 157.3 per cent in 2000 to 72.2 per cent in 2004 and 64.5 per cent in 2005.
He said the Multilateral Debt Relief Initiative (MDRI) would further reduce the national debt burden, adding: "What is worrying is whether Ghana can strike rapid pro-poor growth from all these financial rewards."
The ISSER Director said the 2005 real growth rate was agriculture dominated but agriculture growth fell short of targets due to the slow performance of the cocoa sub-sector.
The industrial sector saw marginal growth improvement, driven by the construction sub-sector and service sector also bounced back after three years of stagnation.
Professor Aryeetey said the government's vision for the 2006 budget was to raise real GDP growth rate to 6 per cent, single digit inflation between 7 and 9 per cent and average inflation rate of 8.8 per cent, domestic primary surplus of two per cent of GDP and overall budget deficit of 2.1 per cent.