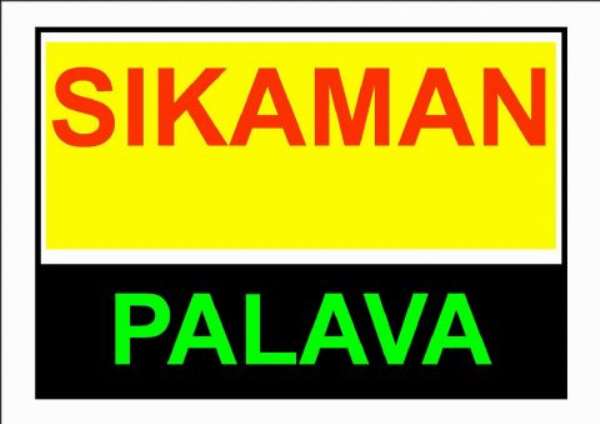 THE word 'wahala' has its genesis from budget politics. It was given birth to at parliament house, christened at NDC headquarters and outdoored in the streets of Accra.
Moses (Mathematical) Asaga who coined the word has since not been forgiven for inventing such an ear-catching word.
Well, the bad news is that wives and housewives have adopted the word 'wahala' and we must pray that they do not hit the streets.
The women are generally not seeing eye-to-eye with their husbands over the size, height or weight of chopmoney lately. The women are reportedly warming up for action.
Chopmoney has been at the centre of every domestic brawl. It is always a remote factor in any marital jolt. For example, when a husband and wife quarrel over the man's extra-marital affairs, the woman is indirectly saying that the chopmoney has lost weight because the man is using part of it to chase women.
And a wife would normally not bother if a man drinks ten bottles of beer everyday so long as such prolific quaffing does not affect the health of the daily chopmoney.
DEFINITION
Chopmoney has various definitions. Some define it to include money given out for the payment of bills (electricity, water, phone). Ideally, chopmoney is money for the daily provision of food, normally supper.
In most homes, breakfast and lunch are least bothered about because after some tea and bread everyone leaves for work, school, business or wherever and re-congregate at supper time. So lunch is eaten out except during weekends.
So the chopmoney covers supper. Americans prefer to call it 'dinner'. I don't know what the French call it. I can't recall any bit of the French I learnt in school. May be I should start learning Greek.
In Sikaman, any man who leaves for work without leaving 'chopmoney' simply wants trouble for himself. Some wives will take it cool, use their own money for the cooking and promptly demand reimbursement when the husbands set foot at home. That is a pacifist method wives adopt although it is still confrontational.
Sometimes a wife will note that her husband has grown very notorious in chopmoney affairs and will quickly slip out to work when the wife is not looking. If the wife doesn't have money at home, she'll be compelled to pay the husband a visit at work to demand the cash.
RAINY DAY
Immediately he arrives, the palpitating husband knows the reason why his wife's face is exactly like a rainy day. He'd not argue with her, lest she raises her voice to make people know that Ogyam did not settle the chopmoney palaver before 'splitting' from home.
In some cases the wife can be too 'something'. She would want the husband's colleagues to know his character and would rave and rant while the husband pleads for mercy. "I don't want people to hear what you're saying," he would whisper pleadingly.
"Then change your character," the woman would shout, drawing a sizeable crowd.
It was my uncle Kofi Jogolo who sometime past redefined the term chopmoney to comprise the daily, weekly or monthly provision of money plus something small to pay the wife's hair-dressing bills, manicure and pedicure.
According to Kofi Jogolo, wives factor in their personal appearance costs by insisting that inflation has 'attacked' food items just like an armed robber attacks his victims. In common parlance, the wives 'tear chobo' which they use to pay personal beautification bills, like rasta hairdos.
He does not understand why wives will not ask for money to cover such costs, but rather prey on the chopmoney. He is still wondering.
COMPLAINT
My uncle also believes that it is when the wives do not get enough out of their chopmoney allocations to buy new funeral cloths and fix their nails and eyelashes, that they complain of slimming chopmoney. He thinks such complaining wives should be ignored.
However, wives cannot be ignored that easily. They are the prime ministers of the home, keeping the home when the man is away drinking his brains off or drawing current from a newly-found babe, or doing something equally unseemly.
The woman organises the home, sees to it that there is neatness while doubling as the senior minister for food affairs. When she goes on strike, there can be a domestic cataclysm, so she cannot be ignored. She must be reasoned with, unless she is just too unreasonable to contain.
So when she says the chopmoney has lost form, there is no need showing her your payslip. She already knows your pay long before you knew it yourself. But she just doesn't base her arguments on slips of paper, but what is happening on the ground.
Sometimes, the women are right. Prices keeping rising and the chopmoney must be upgraded accordingly so that the family's nutritional needs can be adequately met. In many cases, the women supplement with their own cash. Very commendable! But in due course, they would demand a pay-back.
There is nothing like a free lunch.