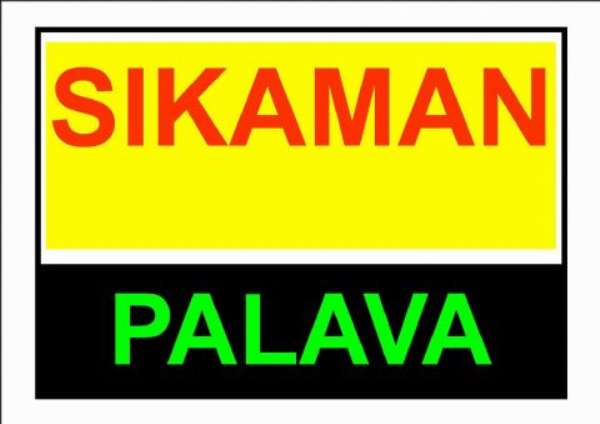 IN some Nigerian universities, students are not only students. They are also high priests of Satan, pandering to the occult and causing confusion on campus.
Fellow students have died in very mysterious circumstances and before school authorities could intervene, harm had already been done. What happened to those murdered students? Were they sacrificed?
Now, when a student is studying chemistry and doubles as a mini-shrine operator with a following of about 50 red-eyed and violent enthusiasts, it means the university has allowed the institution of power bases other than those of academic and faculty mandate.
Indeed, the occultists in schools wielded so much power that they formed their own kingdoms and ruled with strong-arm, using threat and intimidation to force compliance.
In some cases, rival cults clashed and the result was more dramatic than what happened in the 1960s when mafia boss, Alphonse (Scarface) Capone established himself in Chicago and perpetrated a rule of blood and iron.
SUPREME
In a bid to rule supreme, cults had to suppress their rivals. You had to go out of business or get eliminated. The repercussions were far-reaching.
Occultism was once rearing an ugly head at the University of Ghana, Legon. Some hall authorities saw the hints and nipped it in the bud.
Now, it has surfaced at Cape Coast University. At least, the Vice-Chancellor has reason to believe so and has warned that the university would not tolerate such devious elements (occultists) on campus.
The Vice spits fire and has said it categorically that he would not stop spitting fire until this matter is brought to rest. NO OCCULTISM ON CAMPUS. Period!
The problem with the universities is that they are havens of liberty and freedom. In secondary school, you couldn't smoke, but in university you could "blow jot" every minute of the day.
When we were in Legon, our girlfriends came to spend the weekend, cooked and washed for us. At dawn, we had spirit-filled pastors and prophets of doom coming to the halls to preach whilst students were busy fornicating.
DISTRACTION
We regarded such sermons as distractions because we needed to concentrate on our illicit activities and didn't need such noisy interference. Today, we know better. We had too much freedom on campus.
Bubra stands were installed in some of the halls and the Central Cafeteria was the point where you could booze yourself into coma if you wanted to. I guess the situation isn't any different today.
Such unrestrained freedom has brought all sorts of characters into play, doing what they shouldn't be doing. During hall week celebrations, some students go about naked, racing from one hall to another, with their things dangling. It makes for the expression of youthful craziness and exuberance, but should it go to that extent?
Freedom and liberty must go with responsibility. If they don't, then the ground becomes fertile for students to seize the opportunity to set up satanic cults and introduce devil worship on campus, first, in the name of freedom of worship as a constitutional right, and second, in the name of freedom of association.
When you go to the mental hospitals, those there are not always drug abusers and the broken-hearted. Some have dabbled in matters of the spirits and have been enslaved by the devil. They have been wrecked beyond medical redemption. They have to be exorcised or delivered, via the power of God.
The truth is that, the devil is leading people to entrench its kingdom through devil worship. Students read all sorts of books, access all sorts of sites on the internet and believe that occultism can help them in their studies, financial circumstances and life in general.
RECRUITMENT
They slowly recruit followers and start practising what they might have learnt from books and the net. When it grows into a full blown phenomenon and practitioners start getting possessed and receiving orders from the devil to spill blood, then danger is the WORD.
The Nigerian experience must guide us to deal drastically with any student who practices any form of worship that is not in the interest of the university.
Such menaces should not be allowed to grow out of proportion before remedial measures are sought. They must clamped upon.