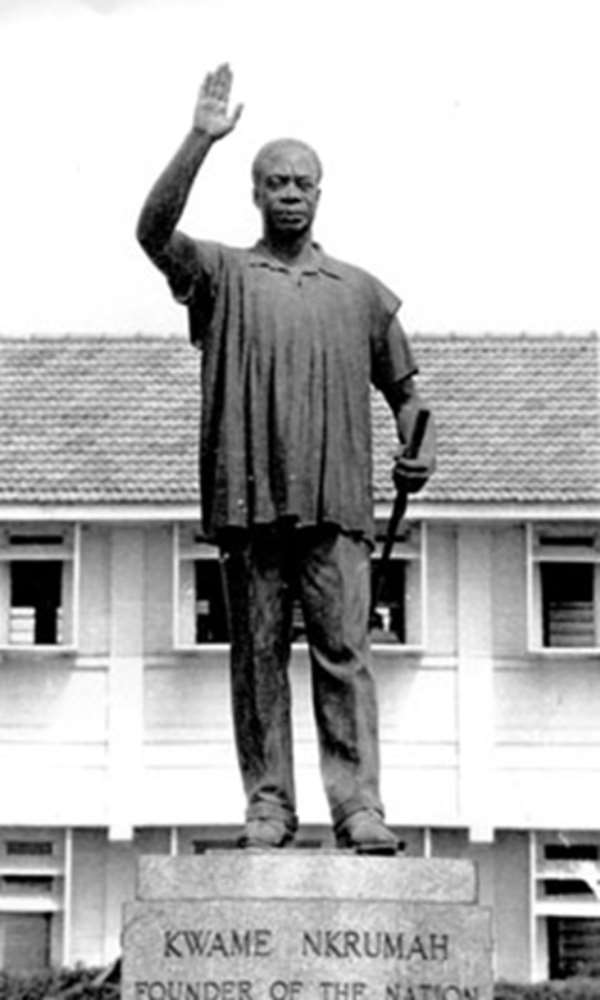 What, dear reader, is the difference, if any, between President Nkrumah, and, his present and past detractors? Nkrumah was a committed Pan-Africanist - who saw Ghanaians as one people, who were citizens of a modern African nation.
He was a sincere and selfless leader, who always acted in the national interest - which to him was whatever promoted and secured the welfare of ordinary people. Always. His speech at the formal opening of the Tema Oil Refinery, in 1963, gives an insight into his thinking, on the nature of win-win foreign investment, which he felt would be beneficial to his people and their nation.
The perfidious-crowd that always denigrated his achievements, on the other hand, were always in politics to lord it over ordinary people, whom they despised, and, most important of all, for them, gain power, to enable them fill their pockets, by stealth, at the expense of the Ghanaian masses.
The real truth, is that Dr. J. B. Danquah was a tribal-supremacist, and a paid agent, of at least one foreign intelligence agency, the CIA, who was in politics to gain control of the nation, and benefit personally from that, financially. Money was the most important motivating-factor, him.
That Akyem ruling-élite-money-grabbing is what went on at Akyem Abuakwa, under Nana Ofori-Atta1, and led to the gruesome murder of Nana Akyea Mensah, the Odikro of Akyem Apedwa, who threatened to reveal the scale of corruption that had gone on, during the late Okyenhene, Nana Ofori-Atta 1's rule. Ditto warned that selfsame ruthless Akyem ruling-élite, against ritual murder, in connection with the funeral and burial of the late Okyenhene. That worsened his case - and, in the end, cost him his life.
Nothing has changed. Today, we have allowed the Atewa Forest Reserve to be given to the Chinese, to destroy, to gain access to the bauxite deposits there - a senseless and reckless-shortsighted-decision, which is also a crime-against-humanity that will destroy the watershed for three major river systems (the Birim, the Densu, and the Ayensu rivers), from which the treated water supply of over 5 million Ghanaians, are sourced. Incredible.
To add insult to that egregious-injury, today's Akyem tribal-supremacist leaders, having won power, now seek to gain perpetual control of our nation's gold royalties, using an offshore special purpose vehicle, domiciled in the British Crown Dependency, of Jersey, in the Channel Islands off Britain's southern coast. It is instructive that it matters not a whit to them that they are ruining the legacy of the first elected Ghanaian leader from Akyem Abuakwa, with their greed. What perfidy.
The question is: What moral right do such avaricious and selfish people, have, to try and belittle the achievements of President Nkrumah - whose selflessness while leading Ghana, is evidenced by the fact that he died a pauper, with no property of his own - but nonetheless succeeded in creating a modern African nation: with factories and other state-owned commercial assets, nationwide, to create jobs for his people. Massa, the difference is crystal-clear, wai. Hmmmm, Oman Ghana eyeasem, ooooo - enti yewieye paaa enei? Asem kesie ebeba debi ankasa. Yoooooo..