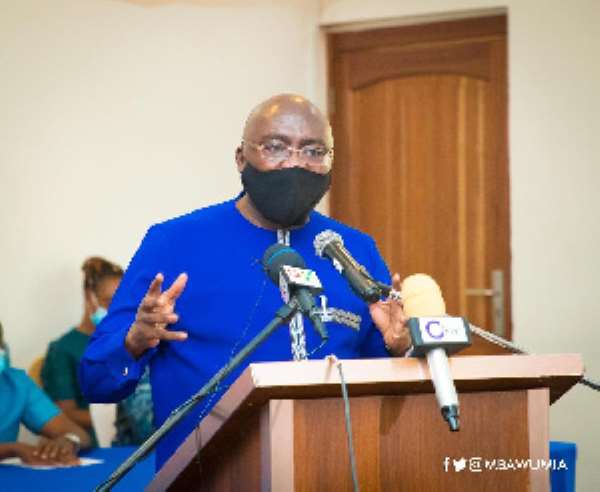 I was not surprised at all with Dr Bawumia's presentation of their so-called achievements. Talk they say is cheap. With all the borrowings, is that what Dr Bawumia can tell us they used our money for? Single seater toilets and mounted poly tanks paa (apuu). Dr Bawumia should be ashamed of himself for such a presentation.
This reminds me of a President I know. He goes about commissioning installed corn mill machines and public toilets. He then presents those as his achievements. This is a small West African Country.
A single borehole project at Kanda also taking about four (4) years to complete. How and why? Instead of muting on it and finding ways to complete it as soon as possible for the people, you tell us its ongoing. Meanwhile, the said project had been abandoned for the past two (2) years. Why, are you building a dam or what? I don't think the plight of the people is taking serious.
Ghana is above the celebration of this kind of mediocrity as presented by Dr. Bawumia. If you have nothing superior to show as your achievement for your wanton borrowings, never add salt to our injury.
Thank God Ghanaians have seen some international standard projects executed by the previous administration led by H.E. John Dramani Mahama with less resources. Our eyes are wide open and we shall not celebrate mediocre achievement as you sought to do.
We expected more from your Government because it had borrowed more.
I shall return.