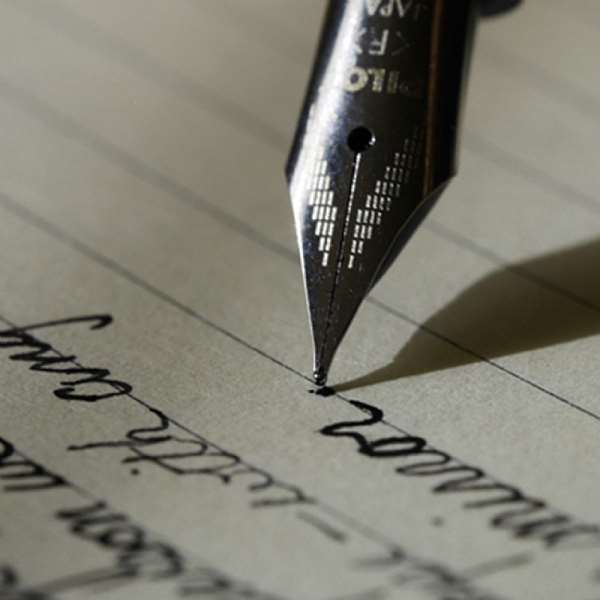 *OPEN LETTER TO HON KWADWO NYAME DATIAKWA, FORMER DCE FOR KINTAMPO SOUTH.*
Unusual of me, I'm forced under the circumstances to chronicle this piece with the sole aim of unravelling what probably is kept away from the public. _"If truth is hidden inside the vagina of your mother and you retrieve it with your penis, you have not had sex with her"_ I draw inspiration from this popular frafra proverb to speak on the issue many think is too sensitive to mention.
Anyima is the second biggest and developed town in the Kintampo South district of Bono East Region. This town has achieved enviable accolades from many for having produced very prominent personalities who have in diverse ways put the name of Kintampo South district in the limelight. Road network, schools, potable water, health facilities etc, Anyima can boast of having the best. For these reasons I wish I were a son of Anyima.
Unfortunately, the enviable name of this town is making way for a gloomy one! The powerful Anyima is under self-siege. Very unfortunate and probably disgusting, that is the hidden reality.
Well, let me not cry more than the bereaved, but zoom straight to the main issue. Kintampo South NDC if things remain unchanged and she is presenting two parliamentary candidates who both hail from the almighty Anyima; Hon Felicia Adjei incumbent MP and Hon Kwadwo Nyame Datiakwa Former DCE, the NDC candidate and independent candidate respectively. I guess this sounds unbelievable in your ears, right!? Yes. Hon Kwadwo Nyame Datiakwa who was appointed DCE for Kintampo South by the late Prof Mills and again appointed by His Excellency JDM and served 7 years is today contesting as Independent Candidate against Hon Felicia Adjei who is serving her first term. What is particularly intriguing is the fact that these two personalities are not only members of NDC but are both illustrious son and daughter of Anyima. This I know will be practically impossible in most towns in Ghana.
Like I indicated earlier, I don't fancy crying when the bereaved is calm, but I'm worried that the son and daughter of Anyima are destroying the party that I love dearly and supported in all my life. I'm devastated that, a sister and brother are fiercely fighting while the gates are left open. I'm scared that, a son and daughter of Anyima are helping my NDC give away on a silver plata the seat that has been long held by NDC. There is a popular saying in my language _"you don't point at your father's home with your left hand",_ unfortunately, the son and daughter of Anyima are doing worse to the ancestors of Anyima. How sad they would be!
*Part 2.*
Good Day Hon Kwadwo Nyame Datiakwa! I listened to you with sorrow and excruciating pain when you publicly and soundly announced on Zone FM that, you were contesting the incoming elections as Independent Parliamentary Candidate. Please Sir, have you changed so suddenly? Personally I know you to be a man full of compassion, you often preached the need to love the party first in the round up to the Primaries! You exhibited great wisdom and maturity when I was your close confidant, you made me proud when you would always be first to greet your supposed rivals with a smile! What has changed, Sir? There is the saying that _"good name is better than riches"_ aren't you pursuing earthly materials that comes with the MP position than protecting your hard earned reputation? If I may ask, what is so special about becoming an MP? Does that mean a politician is only successful when he becomes MP? Can the over 3 million supporters of the NDC all become MPs if that is the only benchmark for measuring success in politics!? What is really driving you into this mess? Why will you want to subject yourself and your family to the stress that comes with politics these days where we "babies with sharp teeth" will likely devour you? How long can you continue to justify this unwholesome package that you're bargaining!
*Part 3*
After the successful Primaries held where you unfortunately lost to Hon Felicia Adjei, a lot has happened behind the scenes. I remember after the Primaries, Hon Felicia Adjei visited you at your house located on Dr Patapaa's street, Kintampo. You granted them no better audience which gave an indication that all was not well. The Region was immediately informed and in the spade of a week, the Regional Chairman had spoken with you on phone and visited you as well. Inspite of the fact that, you were sometimes hostile against them, the Regional Chairman and his team persisted in talking with you with the ultimate aim of preventing what is happening today.
I again remember that some chiefs notably Nana Effah Guakro, a well respected chief of Kintampo Kyeremankoma and a host of others all took turns and pleaded with you to let peace prevail in your party. Hon Otukono our Deputy General Secretary led a team to talk to you on the same subject but when it proved unsuccessful, a high powered meeting was arranged. In this meeting, all the Regional Executives, Constituency Executives, Hon Yaw Effah Baafi former MP and party father of the constituency and Hon Felicia Adjei herself were present in that meeting. Thousands of pleas and offers were put before you. I recalled Sakyi Robert (Slima) the Constituency Chairman knelt to your feet and pleaded for forgiveness. It was really an emotional experience!
Inspite of these efforts, you insisted on going solo! You disregarded all the pleas from these "grey haired" men! You made the Constituency Chairman kneel and plead with you in vain! You made the respected Regional Chairman Unas Owusu who on several occasions confessed his love for you drove several times to Kintampo in vain. Not even the pleas from our traditional leaders could soften your stand. It didn't end there, a lot more efforts were made.
I'm also aware that, Hon Haruna Iddrisu Minority leader of Parliament, Hon Dr Kwabena Donkor former Energy Minister, Hon Kwadwo Agyekum former Dep Minister of Local Government and a host of other senior persons in the Party have all taken turns to engage you to abort the unproductive venture. To crown it all, our General Secretary, Hon Asiedu Nketia aka General Mosquito was in town a few days ago. He held thorough discussion with you on the need to truncate your plan to contest as Independent Candidate. You admitted on Radio that he did gave you 3 offers for consideration and that you were giving it a thought, but to my shock, you took to Zone FM in Kintampo to announce your unwillingness to recind your unfavourable decision.
*Part 4*
People have complained that the Party did not handle things well and that is why we're where we are today. So after stating the facts surrounding the issue, can we rightly now attribute the blame to Hon Datiakwa!? Can we now boldly tell Hon Datiakwa that he is going too far!? Can we now bring our expertise on conflict resolution on the table and not only lament against the party!? Can we now tell Hon Datiakwa on the face that enough is enough and advice him to consider the supreme interest of the Party!?
There is this Nigerian proverb that says _"The horns cannot be heavier than the head that must carry them"_ is this proverb not a mirage in this case!? Has Hon Datiakwa become heavier than the Party that largely made him who he is today!?
But Honourable how will you respond to the rumour in town that you have been paid huge amount of money to contest as Independent Candidate so that the NPP can win the seat and that you promised them your commitment to the deal? And how do we your students and funs respond to the claims that you have never been a true NDC member but only got the DCE because of some circumstances? Or after all, those people were right about you!
Nonetheless, I'm optimistic that God will soon send the right person to talk to Hon Datiakwa since the people that have already been to him are possibly the wrong ones. I'm very sure that, God will soon reveal the right approach to be used to talk to Hon Datiakwa since the earlier approaches have proven ineffective. Until then, *I don't wish to be a son of Anyima*. It will be embarrassing for me to tell my friends that, the MP comes from Anyima and even before she became MP her efforts and others made a son of Anyima DCE when he was little known in the party. And that the same person who the MP and her family helped to become DCE because he comes from Anyima is that same person contesting as Independent Candidate against the MP. Infact, this sounds like _help me to get life and I will use the life to destroy you_ this world is unfair!!!
My word to Hon Felicia Adjei; remain steadfast and trust in the Lord always! The Lord knows what is destined for you and will always ensure its accomplishment. You have paid your dues and we are proud of you.
Shalom!
*Mathew Atanga*
Communication Officer Kintampo South Const.
Tel. _0247144224_
Email._ [email protected]_