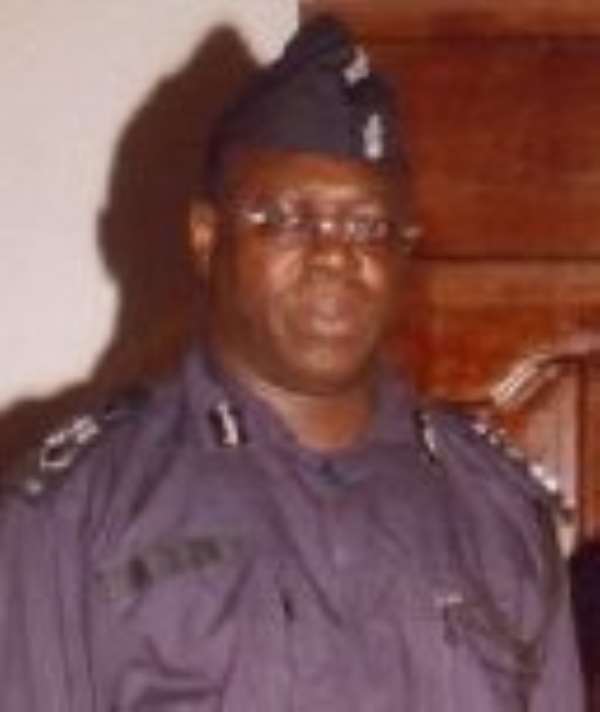 The Inspector General of Police, Patrick Acheampong has directed for departmental disciplinary proceedings to be instituted against a police detective inspector for granting what the service termed unauthorized media interviews.


The decision was contained in a press release signed by the Director of public affairs at the police service, Superintendent David Eklu.
Sergeant Peter Kweku Annobil, this week granted several media interviews on his petition to the president to personally look into the circumstances in which a haul of cocaine and some Indian hemp went missing from police custody with the knowledge of some top police chiefs.
Sergeant Annobil told Joy News that his persistent efforts at unraveling the mystery of the missing cocaine narcotics were frustrated by his supervisors. He specifically named the Greater Accra Police Commander, ACP Kofi Boakye as one of the culprits in his interview with Joy News.
But in a press release issued to all media houses, the police said his decision to speak to the media was contrary to police service regulations.
The release also noted that Sergeant Annobil have been found to have embezzled 35,500,000 cedis which was an exhibit that came to his custody during investigations as a result of which he was interdicted and later reduced in rank..
According to the release the decision to institute disciplinary proceedings against Mr. Annobil is without prejudice to any legal action the officers he accused might take in respect of the interviews he granted to various media organizations.