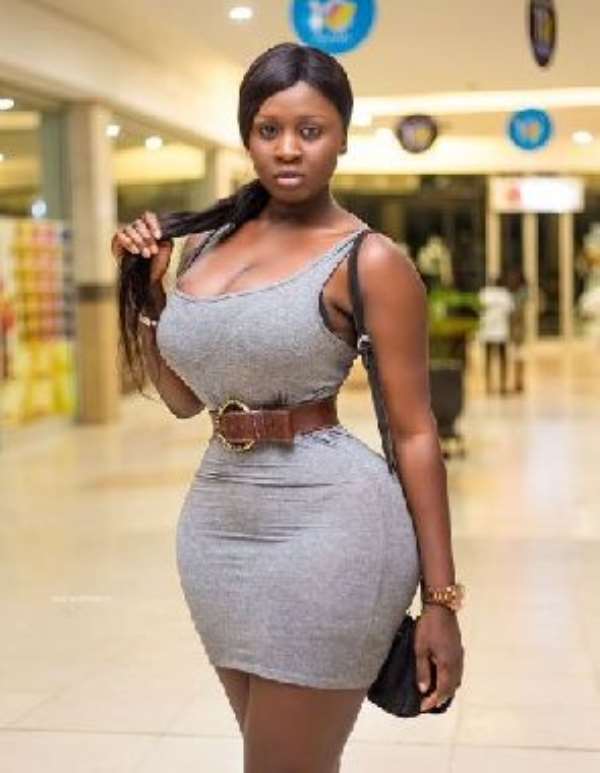 The African culture of shaming women is so endearing and somewhat treasured as a game. Alas, it has now become an incredibly grown syndrome, as though it is taught at home and school, because most young boys grow and innately become misogynists.
Slay Queen is the catchword which became the salt and pepper in every Ghanaian home throughout 2017-2020. It is a household name used to stigmatized all class of women. As far as a woman is affable, self-made, cater for her needs independently, or drives a porch car, dresses elegantly etc., she is termed by bloggers, neighbours, some crops of failed women and pleasure seekers as a Slay Queen. Which suggests to describe a lady who perchance is morally corrupted.
Recently, for example, the revered Ghanaian female ace journalist, Nana Aba Anamoah, was called a Slay Queen and Ashawo by a section of the male Ghanaian populace and party faith-fools for sharing her views about the current economic predicaments. This is how far women are antagonized by men who are even more morally inhibited. Talking about females going nude, perverse, or going vile, in all their endeavors for survival, are predicaments partially caused by some men, the supposedly sinless.
Before the advent of Slay Queens, Fuck Boys have been in the system for quite long but nobody talked about them, why? Most often, the African setting makes life quite harsh for the female child. This hamstrings them from holding onto the good aspirations they had earlier. Truth be told, more than half the number of people we called Slay Queens mooted that idea from the Fuck Boys' fantasy. We caused it. You're indirectly a part of it, too! That said, in our world, women are those who are backlashed, while men walk freely without any tag.
Even the boys of today, as young as 17, are going out with, if not three different ladies then two at a go. And by the time a year comes, they may have dumped all of them for another crop of ladies. Those dumped ladies would forever lose the appetite of trusting men again. Because they bethink love should be on the footing of 'trust', but that wasn't so; it is eaten or be eaten. Admittedly, among men, are those with the wherewithal so we date ladies who are innocent and novice about our world of a fucking fucked flirtatious life, though we know that our mission is to 'hit and run'. Sadly, we introduced them to materialism — later they become used to it — then we say a goodbye to them in the wilderness. That is the veneer world of Fuck Boys.
Some ladies have chosen this course currently as a result of feeling used and dumped, while it was however caused by the actions of some of these outspokenly shameless Fuck Boys. Inviting poor innocent ladies for "shi sha", clubbing and taking alcoholic beverages and all on any event. They (the vulnerable ladies) see that pomp and pageantry as the only way to go, out of the love they may have for the Fuck Boy. Thus, this new lifestyle becomes the genesis of the wrong path they may thenceforth betake to.
Who do they dress to appease? Isn't because we want them to look voluptuous, thus they would go for buttocks and breast enlargement for our viewing pleasure? Instances that they need help from us, the first thing that comes to mind is drawing their pants down, but not the issue at hand. Are we not the same people who would capriciously lure a lady into bed and secretly record the encounter. When she starts denying us of sex, then we flaunt her nude pictures and videos.
After the leakage, many of us who are in the same soup would come blaming only the lady. And we deliberately forget that it wasn't done solely for it to be shared. So we, the inviolable, will throw blitz and cutlery on the poor lady to further traumatize her for being a Slay Queen. Meanwhile, the Fuck Boy is responsible for the gaffe!
So please, women don't deserve the name-calling, shaming and stigmatization. The world should concentrate on the slothful looters behind the scenes too. For there are men who pretend as though they're saints sent from heaven.
And it's expediently a high time we learnt to treat ladies with some sort of respect; without them, we can't own our world.
— Abdul Rahman Odoi
@BigOdoi__Articles
All rights reserved.©️2020