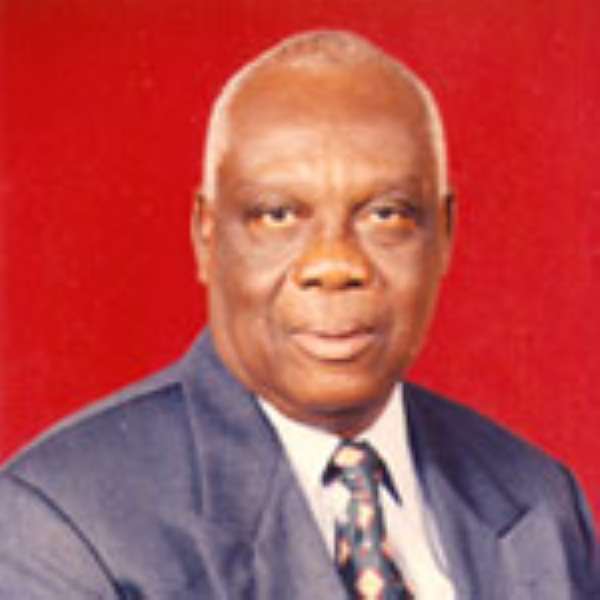 Speaker of Parliament, Mr Ebenezer Sekyi Hughes
Ms Menna Rawlings, Deputy United Kingdom High Commissioner to Ghana, yesterday urged Ghana's Parliament to improve its capacity to perform oversight responsibilities as a critical element of a thriving liberal democracy.

She said it was critically important to safeguard the country's future by increasing the effectiveness of Parliament and strengthening its ability to hold the executive to account. Ms Rawlings was speaking in Accra at the opening of a two-day capacity-building workshop organised for the Parliamentary Select Committee on Defence and Interior by the African Security Dialogue and Research (ASDR) in collaboration with the UK Defence Advisory Team.
She said decisions on the nature and scope of Parliamentary power relative to the security sector was a common challenge in many Liberal democracies including that of the United Kingdom. "In the UK, for example, the Foreign Affairs Committee of the House of Commons is sometimes frustrated by what its members see as the greater access to information and key decision-makers enjoyed by members of the Intelligence and Security Committee."
Ms Rawlings said Ghana still had some way to go in ensuring that this aspect of the democratic system operated effectively. The workshop would examine the roles of Parliament in policy development and review, security sector legislation, budgeting, oversight and the role of research information and analysis.
It would also review Parliament's performance in the past and identify structural challenges and limitations as well as review strategies for capacity building for effective oversight.
Mr Eugene Atta Agyepong, Chairman of the Parliamentary Select Committee on Defence and Interior, said the committee had a major role to play in the defence of the nation and that the collaboration with the British Defence Committee would provide more insight and direction to parliament to facilitate its oversight role.
He said such roles were a core part of democratic practice and that no sector in the country should be allowed to escape parliamentary oversight.
Addressing the workshop on the sources of Parliamentary Power and Competency in the Security Sector, Dr Benjamin Kumbour, Ranking Member of the Committee said the existing enabling legislation for security sector organisations in the country did not provide for adequate oversight responsibilities by parliament.
Professor Eboe Hutchful, Executive Director, ASDR said although the oversight role of Parliament over the security sector had been consistent in the early 1960's, it had varied considerably in the last few decades.
He said oversight responsibility over the sector could be enhanced if Parliament insisted, among others, on the provision of a policy framework for budgets submitted by sector organisations for consideration and approval.