Let's Review Decentralisation & Local Governance Regimes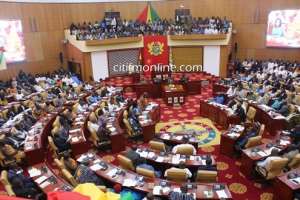 God has, indeed, blessed Ghana our homeland in several senses, including an enviable status as a model and a powering pacesetter in both national and local governance endeavours for other countries to adopt and emulate over the years.
Our local governance regime has won further world fame and applause, especially over the past three decades for its seamless, outstanding evolution and other remarkable strides.
However, society is dynamic; therefore, our local governance regime in spite of its exploits is still work in progress, kindly therefore permit me space in your highly patronised medium to put across some observations gathered out of experience as a practitioner from the action centre on how to advance and improve on our local governance regime, especially political and financial decentralisation which further improve and rapidly accelerate holistic national development in addition to other researches, observations and recommendations on the subject from other reputable institutions and senior experienced practitioners such as the University of Ghana's regular researches titled 'Decentralisation, Power To The People's Grassroots Development' and many others.
I would like to highly commend an ex-Minister of State and Member of Parliament for Berekum during President Kufour's era, Hon. Capt (Rtd) Lawyer Nkrabeah Effah-Dartey, a dynamic five-star general and an authority on local governance. Hon. Effah-Dartey has earned more respect for his peerless ,tenacity, outstanding and towering expertise, especially his recent in-depth analysis ,well-researched, educative and thought-provoking article on 'Decentralisation, Power To the People's Grassroots Development', the latest research findings of the University of Ghana, Legon on Ghana's decentralisation system.
Ghana's decentralisation regime has come a long way but has more room for further improvement with an overwhelming national consensus that our local governance and or decentralisation delivery system and regime can do more and better in the country, including President Akufo-Addo's position and his strong proposition for the election of our metropolitan, municipal and district chief executives (MMDCEs) on party lines in order to make local governance more competitive, I could not agree more with the president's position on the subject and others, including UG's latest research findings on 'Decentralisation, Power To The People's Grassroots Development'.
In spite of these findings, the multimillion and unanswered question still remains: is 'Decentralisation, Power To The People's Grassroots Development' working? Why? I react as follows: decentralisation and local governance are very ambitious, effective and practical strategies fashioned and envisioned to drive an accelerated and inclusive socio-economic development of Ghana our motherland but its outcome remains unsatisfactory as a result of a combination of many direct and indirect causes account for the poor delivery of our decentralisation regime, key among these are lack of capital and human resources to facilitate the effective promotion of the process.
Secondly, the foremost major hurdle at the local level has to do with the difficulty that confront many assemblies in mobilising internally generated funds (IGF) and resources to sustain and support the assemblies to execute their individually fashioned development agenda.
Thirdly, our metropolitan, municipal and district assemblies (MMDAs) struggle to meet their IGF targets. It is, therefore, practically impossible for most MMDCEs to visit all communities in their jurisdictions as resources /funds for fuel and refreshment to promote regular community visits and engagements are scarcer.
Again, there are other pressing demands on these financially challenged assemblies which emanate from our chiefs, key alleys in the decentralisation delivery regime and other pressing social needs of the communities.
The assemblies' precarious IGF mobilisation is more threatened by dishonest staff whose conducts in turn discourage people from fulfilling their tax obligations to the assemblies.
Furthermore, the almighty District Assemblies Common Fund releases are very irregular and nothing to write home about.
The introduction and arrival of the Free Senior High School, an audacious game changer, legendry and outstanding legacy programme, its implementation, success and its related challenges, especially the need to find lasting solution to the track system in order to make it a complete success and an outstanding legacy has brought extra pressure on the assemblies' poor financial resources. The Free Senior High School Programme remains a non-negotiable novelty that must be sustained to create an enlightened future generation since not everyone is privileged as a ward of a cocoa farmer ‒ like me and a few others ‒ to enjoy the prestigious COCOBOD Scholarship, which would otherwise have denied me and others secondary education.
Hon. Effah-Dartey would concur with me that during his tenure as Deputy Minister of Local Government, strengthening of the assemblies was a major government priority, which disappointedly took a nose dive and was eventually abandoned during the Mahama-NDC era, which also saw the relegation and eventual disappearance of the Area Councils, including the infamous guinea fowls' non-return flights to Burkina Faso.
There is, therefore, an urgency to take pragmatic steps to strengthen as well as motivate our assemblies so that they would continue without distress their mandate, which would in effect curtail poor and shoddy supervision of central government projects. For instance, what is the assemblies' role in the free Senior High School Programme regarding schools in their individual jurisdictions? Remember the decentralisation delivery seek to create competitive assemblies (virtually mini-semi autonomous districts within the Republic of Ghana.
Also, the creation of the famous six new regions and other new assemblies has all brought in their wake historic massive infrastructure and construction projects. Who better represent central government than the assemblies in the execution of these projects?
President Akufo-Addo's laudable position for election of MMDCEs, instead of their appointments, would not make the desired impact if the assemblies are not strengthened financially, if they remain distressed and struggle to improve their IGF standings. Elected MMDCEs are destined to lose their seats as frequently as Italian government collapses if they cannot raise adequate funds to implement and deliver on their campaign projects and promises.
Additionally, if an elected DCE belongs to a minority party, I'm afraid it would be very difficult for him/her to catch the eye and attention of the ruling government and incumbent president to address the needs of the assembly. I don't think we need the above narrative now.
We have to thank the University of Ghana for the timely survey. We must reprioritise and strengthen our assemblies with competent and the right human resource professional mix for efficiency and satisfactory delivery.
Many buildings and other infrastructure projects, including classrooms, staff accommodation, assembly halls, dining halls, student dormitories, science laboratories are ongoing in our schools, especially secondary schools across the country to meet the infrastructure needs of the Free SHS policy, professional and expert supervision for these projects which are spread across the country by the Ministry of Education by the assemblies are daunting challenges for the assemblies, with regard to supervision.
MMDAs by their strategic standing must be co-opted as first port of call in supervising all these major construction projects which must be done on strict and sound business principles which would make the assemblies very busy as well as improve their IGF strategies and resources.
Other facilities such as boreholes, public toilets, streetlights, among other social amenities and their maintenance must be re-assigned to area councils, responsibilities and obligations of the area councils must also be clearly spelt out to address issues related to duplication.
Waste disposal is another sector that the assemblies must prioritise in order to keep the countryside clean, beautiful and attractive.
We expect a lot from the Ministry of Local Government & Rural Development in monitoring the Area Councils. The councils should be empowered, motivated as well as supported to deliver.
Above all, the Local Government Ministry must promote innovation, excellence as well as reward healthy completion among assemblies.
The writer is a prominent planner and consulting architect. He is a partner at Tropical Architects & Planners, No.26/2 Momotse Street, Adabraka, Accra. He is also an ex-District Chief Executive, Kwahu South District Assembly, Mpraeso.
By Nana Kofi Onwona-Asante