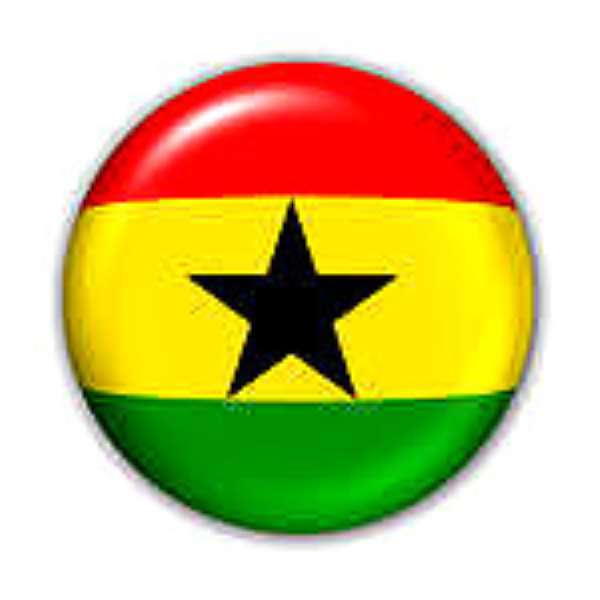 Ghana National Flag
Ghana Government yesterday reiterated its commitment to the "Kimberley Process" and said it would not allow its territory to be used as a conduit for the export of rough diamonds from rebel-held areas.
Speaking at a day's sensitisation workshop on the Act, Professor Dominic Fobih, Minister for Mines, Land and Forestry, said the Government received with shock recent comments from a Panel of Experts on La Cote d'Ivoire that, Ghana had become a conduit for conflict diamonds from rebel-held areas.
He described the allegation as, "a complete shock and disturbing development to the Government and people of Ghana". "This is clearly doubtful judging from the fact that the annual rough diamond production and export from Ghana since 2002 have been consistently around one million carats," Prof Fobih said.
The Kimberley Process of Certification passed into an Act in October 2003, contains provisions for the acquisition of certificates for export and import of rough diamonds and other related matters.
He assured the international community that Ghana as a founding member of the Kimberley Process Certification Scheme was an ardent believer in its objectives and would not allow or condone activities that would lead to instability and turmoil in neighbouring countries.
"We will rather support sanctions imposed in order to prevent rebel movements from using trade in conflict diamonds to finance wars against legitimate governments in the Sub-Region," Prof Fobih said.
He said upon voluntary request, the Government received a Kimberley Process Certificate Review Team in December 2005 and after a critical examination confirmed Ghana's strict adherence to the scheme with no adverse report on its process and procedures to date.
Presenting an overview of the Act, Mr Osei Prempeh, the Deputy Attorney-General, said a person shall not export rough diamonds unless he has applied for and been issued with a Kimberley Process Certificate by the Minister responsible for mines.
He said after satisfying application requirements, an exporter or importer of rough diamonds was required to prepare a report to the Minister, who had the power to either suspend or cancel a licence issued.
A person, who breaches any of the provisions of the Act, commits an offence and is liable to a fine not exceeding 500 penalty units (a Penalty Unit at present cost 20,000 cedis) or a term of imprisonment not exceeding two years or to both.