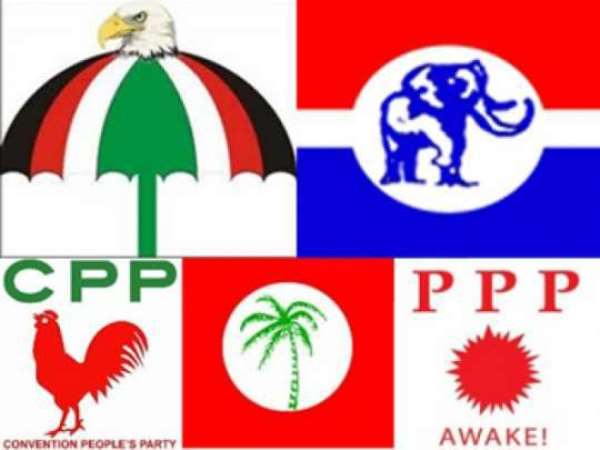 It is an undeniable fact that there is some degree or level of hypocrisy in every human being. But as human beings, we have to do everything possible to do away with extreme hypocrisy that is geared towards destroying the image of our fellow human being in order to make him or her unpopular.
Indeed, Ghana's Constitution does not prevent a sitting President from appointing his or her siblings to head sensitive and key institutions in Ghana.
And I believe this is the more reason why today, recognized civil societies, religious bodies and almost all our Media houses a very silent over our current situation.
The question that I would like all Ghanaians to ask today is, if our former President, John Mahama, by God's will, comes back as President of Ghana, and begins to grab very sensitive and key political positions for his siblings, what kind of criticism will come from our media houses, religious bodies and civil societies?. Will we say it is normal or many will move heaven and earth to destroy his image?
Dear Ghanaians, for the stability of Ghana, let us always have the courage to
criticize constructively, out of season and in season, no matter the hell that some people will give us in order to destroy our image and force us to shut our mouths up; so that they can continue to hijack Ghana for their own selfish benefits. Let us do away with selective criticism.
Even though we are all weak, let us be fearless like our Lord and Master, Jesus Christ, and help to liberate Ghanaians from deadly exploitation, abject poverty, slavery and misery.
Our deep silence over what matters most in Ghana, can bring the doom of our beautiful country, Ghana.
Let us give praise where it is due, and speak against anything that can destabilize our beloved country, Ghana out of season and in season. Let us always remind ourselves that nobody is above the laws of Ghana.
Let us all be strong and do away with the fear of been victimized, disgraced and possibly killed, and help liberate Ghana from her hijackers, who have inflicted majority of Ghanaians with deadly exploitation, abject poverty, slavery and misery.
Majority of Ghanaians are inflicted with deadly exploitation, abject poverty and misery not because of their own faults or sins, but because of extreme selfishness and greed.
Long live Ghana our Mother land
By Rev. Fr. James Ignatius Yaw Amponsah