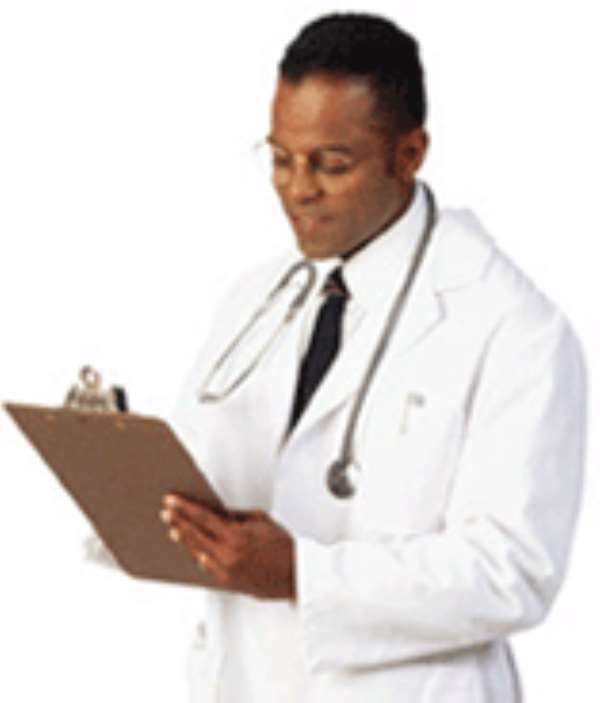 Please go back to work
GRASAG appeals to striking workers as workers of TGH Mortuary remain at post to prevent disease outbreak
The Graduate Students Association of Ghana (GRASAG) has appealed to the striking doctors, health workers and members of the Teachers and Educational Workers Union (TEWU) to call off their strike actions while efforts are being made to meet their demands.
A statement signed by Mr. Bertrand Russel Quaye, National President of the Association, said as post-graduate students, it would be sad on their part if they watch these occurrences go on unconcerned.
The statement said it had got to a level where even experts in labour law and human resources had had to differ in interpretation of the law with regard to compliance.
The Association said human life cannot be compared to the manufacturing of goods in industry for "if time is lost, we can use overtime to make up for losses, but lives once lost can never be gained".
The money would come eventually when issues are resolved but one cannot manufacture life, and at the end of it all it is the poor, vulnerable and the nation that would be affected.
The Association stated that since monies were to be taken out of the basket to meet the demands made on the Government by all sectors of the economy, it would be prudent that their productivity and service delivery would increase to meet the demands made by all workers of the country.
The Association advised workers, whether in Government or the private sector, to bear with their employers in the course of their negotiations, looking at the cost and benefit to each other.
In the same vein employers and human resource managers, especially, should be more proactive in entering into negotiations before industrial action occurs.
In a related development, workers of the Tema General Hospital mortuary are still receiving dead bodies in order to prevent an outbreak of disease due to the strike of paramedics and junior doctors.
Mr. Peter Anwege, Officer-in-charge of the morgue told newsmen that the situation that, even though all the paramedics of the hospital are on strike, they were at post because none of the Ppivate hospitals in Tema has a morgue to cater for the dead.
"If we do not work, it means there would be an outbreak of disease as people would have no place to preserve their dead bodies because its only the public hospitals that have a mortuary department", he added.
The hospital's Out Patients Department and pharmacy, among others, were all closed to the general public and emergencies are being referred to other private hospitals