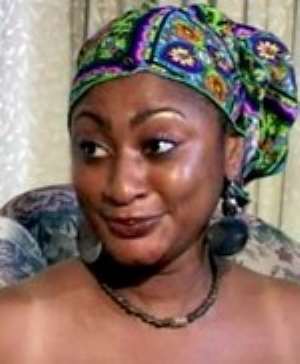 If you've ever watched love comes back featuring Nana Ama Mcbrown and Omar, you will SURELY remember that annoying song sang by Nana ama Mcbrown.
Now her best pal Ellen White is also getting in on the action, juggling acting with music.
I was watching LIVE Tv from Ghana (again) and Ellen White's Video Clip came on during a commercial. For a second i couldn't recognize her but then i did.
The song appears to be a soundtrack for a Ghana movie called "Nakita". By the way the song is also titled "Nakita" produced by My Time Production.
I managed to record a 15 second clip of it and also the sound is very faint so turn your volume up if you decide to listen.
What do you all think? Can she win a Ghana Music Award or she should forget about it all together?