#Mustwatch: Who Nailed It At The Mtn Pulse Concert Kaakie Or Mzvee?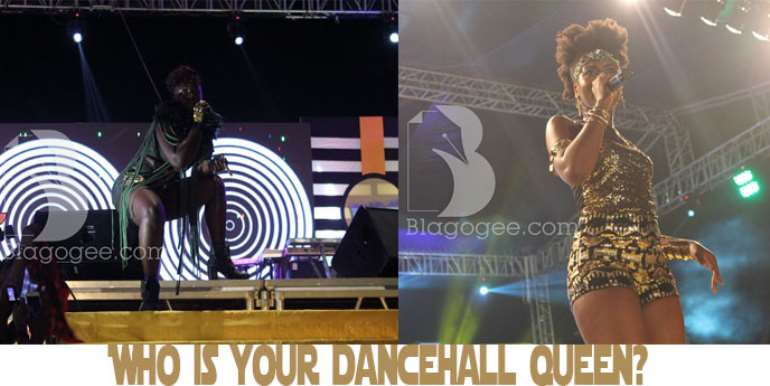 Dancehall divas (Kaakie and Mzvee) noted for their electrifying performances yesterday mount on stage at the Accra Sports Stadium with a mind blowing performance.
Though there are scores of dancehall queens and Kings in the genre, Kaakie and his revival Mzvee at the MTN Pulse concert had fans judge for themselves who really is the dancehall queen Gh.
After Lyrical Gunshoot thrilled the crowd with his back to back hitS, Mzvee mounted the stage sited on a throne which signify that indeed she is the dancehall queen ready to battle it out with Kaakie.
Mzvee on the night wow the crowd as she gave fans some Brick and Lace dance move mixed with Shakira belly dance as fans yearned for more.
Kaakie on the night gave fans what they needed. She came on stage with a dancehall music attack.
Before the show Kaakie was asked if she was ready for Mzvee? She replied "this is not HipLife".
Kaakie wanted to surprise her fans with a cigar but unfortunately for her it became fiasco.
Watch this performance and judge for yourself who's truly the dancehall queen?