Quata Budukusu Out With Pum Pum Shots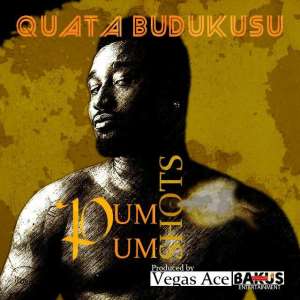 The rap "Lord" Quata Budukusu drops another single and he calls this one "PUM-PUM-SHOT" a dance-hall tune with dope lyrical lines and some Tonga chronicles.
This new single from his upcoming Quantum album was produced by Vegas Ace under his new record label, Bakus Entertainment a subsidiary of Bakus Records of USA. This clearly shows that Quata is back to stay and was seriously working behind the scene while he was absent in the music industry.
Quata, the inventor of tongue twisting in Ghana, stated that he is back to take his rightful place and that, he is ever ready to provide listeners with nothing but the best of music.
He is ready to collaborate with some of the top rappers on the continent and in the world so that Ghana music will also be recognized not just in Africa but the world as a whole.
Download and enjoy
https://soundcloud.com/bakusgrp/quata-pum-pum-shots