"I Don't Know Of The Creative Arts Ministry In Ghana"…Jupitar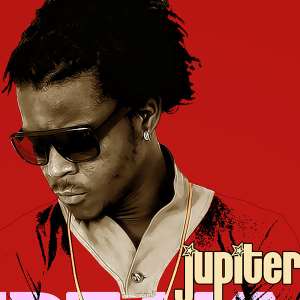 Africa's fastest rising Reggae and Dancehall act Michael O. Mint who is popularly known in showbiz circles as Jupitar a.k.a De General has said he does not know of any Creative Arts Ministry in the country and wish he was a musician elsewhere.
"Our industry is stagnant and sometimes when I think about it I feel like I'm not a musician here but elsewhere. I don't know of any creative arts ministry but if it exists then the creative arts ministry is not effective. Whoever is running it is not pushing hard" he said.
Speaking on ATV's "Anigyekrom" with Sokoo Hemaa, the Genius Selections dancehall act further disclosed it is sad and very disturbing to know that Ghana has no interest in entertainment. According to him the government only invests and pays attention to football and politics neglecting the arts industry. He said some of them artists are doing their bit to put Ghana on the world map musically and that if they should have that support from government, the arts industry will move far.
De General as he is affectionately referred to by fans again announced his upcoming project with samini titled "Go Low" which he will be releasing the video pretty soon alongside some other projects. Jupitar will be known for hits like "Uptown/Downtown ft Trigmatic", "Money Box", "Freaky Girl", "Be Mine" , "Dream" and "Enemies ft Sarkodie".
Now let me ask you this, how would you feel if you wake up one morning and heard any of these Black Stars players on radio or TV saying he does not know of any Sports Ministry in Ghana?
Will you be surprised? So are you surprised at Jupitar's comment of not knowing of the Creative Arts Ministry? Is the Ministry working or relevant at all?