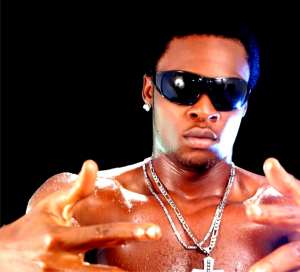 One must not be a musicologist to be able to tell the truth after listening to Wutah's song; "Kotosa", that Nigerian artiste Flavour's song "Kwarikwa" released this year, is a derivative work from the former.
The current hubbub about Nigerian artiste Flavour stealing Ghanaian music duo Wutah's song "Kotosa", caused GhanaSuperStars.Com to contact the management team behind Flavour since all the phone numbers of Flavour we use to chat through cannot be reached at the moment.
In a first call we made to Obaino music office, one man who received the call refused to give out his personal name. He revealed to us that, they and Flavour's management team haven't heard any news or any controversies surrounding them and Wutah.
We then texted and emailed some of the websites carrying the story to him for his cognizance. After checking, he replied with a smile and said that they don't have time for issues like this. "I think I have checked it and what I can tell you is Flavour's lyrics are fully licensed. "We don't have time for this type of games. How can you say Flavor stole a music composed by a Ghanaian artiste? He ended with a slaphappy laughter.
Stick and stay because an intriguing feature will continue this story very soon…….
Story By :Mustapha Ayinde Inusah/Attractive/GhanaSuperStars.Com