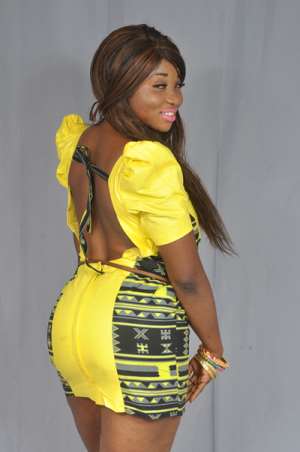 After weeks of speculation and survival tactics, Gifty is finally down. The queen of gossip as she has come to be known by many finally took a bow from the house leaving behind the four last contenders. She explained at the interview that gossip was a necessary way to pass time when you do not really have much to do. It was perfectly fine as long as it was not malicious.
We got a glimpse of what could be coming our way when Bomaye's mother came to visit. He had told his mother that Gifty certainly was not the one, perhaps they will make better friends than lovers. It was obvious that she was not going to go much further in the competition.
Strange as it may sound, it was Promzy who later broke into tears for reasons that are hard to explain. The two have not been much of friends and when the factionalism happened, they had been on opposite sides of the divide.
Another interesting development was when the king offered Chichi two thousand dollars to go home and be with the people she loves, giving up on the competition. She did not hesitate to refuse and choosing to stay in the competition as it nears its climax. Whiles the reason behind the king's proposal is unclear, it has at least given Chichi the chance to prove her love for the king.
With four maidens left in the house there will probably be no need for nominations anymore. The favorites are still in the house but at this point, if what the king has said to his mother was anything to go by, Favor is likely to be the next casualty. The king has pointed to her intellectual weakness as making him feel superior and he does not believe that a good relationship will thrive on that.
Nevertheless, she seemed to have raised her game as far as the competition goes, spending quality time with the king and going as far as discussing children that they could have and how they will live.
Chichi is also expected to pull a surprise with her Nigerian votes. In a nutshell the competition just got more serious. Less maidens, harder choices to make on the part of the king. The coming week will probably be the most interesting week yet.