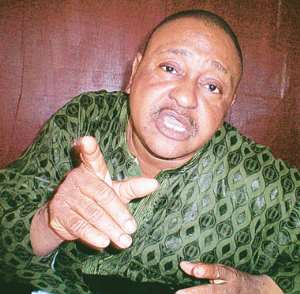 Jide Kosoko
There was once a time in Nigeria when the cinema culture was very vibrant. In Lagos alone, there was the famous Casino Cinema in Alagomeji, Yaba. But today, it houses a Pentecostal church. The Odion Cinema on Lagos Island also houses a Pentecostal church. Likewise, the Jebako cinema in Idi-Oro is also being presently occupied by a church. The Studio Cinema in Mushin is pretty much the same while the popular Pen Cinema in Agege is now a fast food outlet. God Dey Cinema in Ajegunle is a shadow of its former self.
The situation is not restricted to Lagos. In Ibadan, Oyo State capital, the famous Scala Cinema in Sabo is today a shopping complex. The Cultural Centre, Mokola in Ibadan, which used to bubble with life during festive occasions, now hosts mainly parties and social events. The situation is the same in the North of Nigeria, a place where there used to be a strong cinema culture. The buildings that housed the cinemas are today being put to other uses.
Many reasons have been extended for the demise of the cinema culture. While film veteran, Eddie Ugbomah, argues that the lack of security in the country is responsible, the Chairman of Association of Nigerian Theatre Practitioners, Prince Jide Kosoko, however, blamed the collapse of the cinema of on filmmakers themselves.
"We're the architects of our own misfortune," he said. "The patronage at the theatres then was very high. The filmmakers, then, would take a film to the cinema on a weekend, say, Friday to Sunday. By Monday, the film is out in the market, selling on video. Naturally, people resented it and rather than go to the cinemas, waited for the film to be released and bought it at a cheaper rate instead."
He further attributed the collapse of the cinema to structural faults within the system. When the economy of Nigeria took a downturn, sometime during the military era, naira power fell so hard that it became increasingly difficult to make good movies.
"Then, we used to shoot on celluloid. For celluloid, post production can't be done here, it is taken abroad. Most filmmakers could not do that, so we had to resort to making films in video format. We screened them at cinemas by using video projectors."
It is also coincidental that the cinema culture took a plunge at a time when the country was firmly in the grip of the military. The Nigerian film industry, or what is now called Nollywood, began to boom. It gave people an alternative to going to cinemas, especially with the social stigma attached to patronising such places. If the film industry in Nigeria killed the cinema, elsewhere, it created a vacuum in people who wanted entertainment varied.
Abroad, people still go to the cinemas to watch a film they have watched in the comfort of their homes. Besides, the cinemas in the West have been helped by the fact that they are many and more accessible. Cinemas are not located too far from home and film lovers do not have to travel too far to watch films. Added to this is the fact that there are specialised cinemas like film circuits. For instance, a community may have an art film circuit where only films for art lovers are shown. There are drive in cinemas where movie lovers go to watch films without even getting out of their cars. The cinemas abroad thus drive the success of films freshly released. A newly released film taken to cinemas, given good reviews by critics, will definitely make it farther than the ones which go straight into CDs.
The attempts to revive the cinema culture in Nigeria, however, goes a lot to show that the culture may have died. But given a chance, people will still patronise the cinema. About five years ago, Ben Murray Bruce took a leap of faith when he introduced the SilverBird Cinema in Victoria Island area of Lagos. The Silverbird Galleria is a large shopping mall with various outlets where mercantile activities take place. The place thus open to various activities, provides more reasons to visit the place beyond watching films. Before and after watching films, patrons have a chance to shop or at least, window shop. Going to the cinema thus becomes a social activity, a modified sort of entertainment beyond film watching itself.
Setting up the cinema in a mall where patrons can take their families and engage in social activities seem to account for the high patronage the place witness. Upwardly mobile young men and women throng the galleria too. Among other reasons, it provides an outlet for fun lovers. The packaging of the cinema in such a tasteful way makes it a decent place to patronise.
If the new wave cinemas are used as a case study, then why previous cinemas did not succeed becomes clearer. Packaging and other perks the new cinemas offer were missing in the old cinema houses.
To a large extent, the SilverBird experiment has been highly successful, giving rise to more outlets being opened in more parts of Lagos and other states of Nigeria as well. Recently, SilverBird got competitors - Genesis Deluxe and City Mall Cinema. They all seem to enjoy a high patronage from fun seekers. Cinema goers range from school kids to adults and whole families. One of the members of staff of City Mall explained that traffic is high during weekends and even higher during public holidays even though prices of film are raised during this period.
In SilverBird, traffic is low on Mondays so the films prices are pegged at N900 flat rate for both children and adults. It, however, comes with an offer of free pop corn and drink. A strategy, one of the cinema managers described as an attempt to induce people to patronise the cinema on the first working day of the week. On other days, films cost N1,500 per adult while children pay N500 less. In City Mall, the price is even more reduced, films cost N1, 000 for adults and N500 for children. Yet, compared to the number of people who reside in Lagos, patronage at these cinemas is still not at an optimal level.
When this correspondent visited the City Mall cinema on Thursday afternoon, there was no other person in the cinema hall to watch the film that was on. When asked why the film was played for just one person, one of the staffers explained that even if there had been nobody in the hall, the film would run for at least, an hour before being stopped. The situation, however, she says, is different in the evenings and weekends. Traffic in more established cinemas such as SilverBird, during the day, is not so much to write home about.
While only foreign films are shown at these centres, patrons have a choice among several, shown simultaneously. Indeed, the cinemas hardly ever screen Nigerian films though they show Indian films. The staff of SilverBird explained that they show 'very good' Nigerian films once in a while.
"We tried showing some English language medium, films in the past but we didn't get patronage. They were a huge failure. However, we do show Yoruba films once in a while. We have shown Irapada, Elerin Eye and Akosejaye Ojuloge. Yoruba films are very highly patronised by the Yorubas themselves but the ones which medium of expression is English hardly attracts crowd."
Some members of the staff of SilverBird and City Mall confirmed that Indian films attract high patronage, more than any Nigerian film and even more than some American films. Giving privilege to foreign films at the expense of Nigerian films, however, did not go well with Kosoko.
"Some of our people have made efforts in the past to get more Nigerian films to be screened at the cinema, but they have not been successful. I know they complain about the standards of our films but how do they expect us to grow if they don't give us a chance? See, if someone makes a bad film today and sees that his peers make good films that get accepted to be screened at the cinema, it challenges him to make a better effort next time. The cinema owners should look past profit and make contributions to the Nigerian movies industry where their market is. I know they can't show substandard films but they should give us a chance to grow. They can pick a few good ones and screen it," he said.
While acknowledging that technically, Nigerian films were not there yet, he made allowances for their shortcomings by pointing out that Hollywood and Bollywood didn't start big in a single day. Nigeria filmmakers still cannot afford to shoot on celluloid, he said.
"They complain our films have technical problems but they forget that technical issues are not the only thing in a film. There is high entertainment and impartation of moral values as another aspect of it as well. Our films strive to do this," he explained.
Due, perhaps, to location and cost of watching the films, the ratio of those who patronise the cinemas might still be low compared to what it should be. For one, there are not many cinemas in Lagos and it hardly makes sense for people to travel far to indulge in the pleasure of watching films, especially with the attendant problems of traffic and logistics. Perhaps, after all, what the society needs to get the cinema culture back in full swing is not necessarily large cinema gallerias but neighbourhood cinemas which will definitely be more accessible. Each community, or at least a local government, should have its own cinema. The character of the area it is located will then define the personality of the cinema.
In tackling the issue of poor cinema culture, Kosoko says that very soon, the various film associations would be meeting the owners of the cinema houses to prevail on them to show more Nigerian films. Not only that, in regaining their lost cinema audience, he adds that filmmakers who have the intention of having their films screened in the cinemas would be mandatorily restrained from releasing the film until at least 12 months after the film has been screened in cinemas. They also intend to shoot their films on celluloid as well. With the level of interest shown by film lovers who go to watch Yoruba films at the National Theatre, Iganmu, Lagos, on weekends, he is very positive they can get huge crowds to patronise the cinemas. For now, many Nigerians who cannot afford to go to cinema houses seem to satisfy their latent interest in cinema by resorting to viewing centres, where they watch mostly European football leagues.
By Abimbola Adelakun