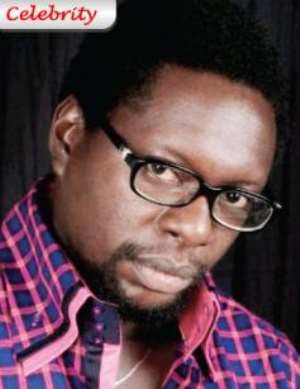 Clinton Afamefuna Igwemba better known as Klint da Drunk is a celebrated humour merchant. In this interview with FUNMI SALOME JOHNSON, he spoke about his purported change of name, career and other matters. Excerpts:
What informed your name change from Klint da drunk to Mr Klint?
People seem not to understand the swag from Klint da drunk to Mr. Klint. Mr Klint did not take over what Klint da drunk is doing. Mr Klint is there and Klint da drunk is also there doing what it does.
You will find this in the song where you have Mr Klint featuring Klint da drunk. Mr Klint can be anyone he wants to be. He can be the drunk; he can be a normal person talking about anything, he can be a stand- up comedian and he can be a musician. Klint da drunk is one of the characters that can be used by Mr. Klint. A lot of misconception has come up concerning the name Klint da drunk.
Sometimes ago I overheard a child saying when I grow up I want to be like Uncle Klint da drunk and when I asked him why he says Uncle Klint drinks and make money and I don't want him to grow up thinking that it's that way. They need to know that this guy actually does a whole lot of things to make his money not just to go drinking; also Mr Klint goes a long way to make people understand that being a drunk is bad.
How did you come about the drunken character you portray?
There's this man called, Scatter Mojo. He used to be our caretaker in the village. Mr. Scatter Mojo was a real drunk. His kind of person and the odd jobs he did in the village usually got him soaked. So, each time he got drunk and staggered his way back to our house, I noticed that my father and my uncle usually entertained themselves on that day. Sometimes, I would mimic him, without knowing that I was consciously preparing myself to earn a living by adopting the character of a drunk.
I just kept on practising what Mr. Mojo was doing. Then, I used to sing and perform on stage while I was in the secondary school. I wasn't really portraying the drunken comic, until one day I went for a show where I was to sing and it happened that 2Face Idibia was newly admitted into the IMT. At that show, 2Face was scheduled to go on stage before me. And when I watched him perform and heard his voice on stage, I immediately sneaked out of the place.
I found solace in trying my hands in comedy, perhaps, recreating the drunk character that the man in my village was noted for. I did it once, and people embraced the act. And before I knew what was happening, I was everywhere in Enugu. Then, I was the only functioning comedian in the Coal City. I didn't relent in my effort as I had to set a standard for myself. And it was a decision that actually paid off because it was in Port Harcourt that I hit the limelight
If you were not a comedian, what else would you have been doing for a living?
I studied Fine and Applied Art. I'm a painter by profession. If I wasn't a comedian, I might have been painting or acting professionally, or maybe pursuing a career in music. I'm somehow blessed. I act, sing and also do my comic act. My album is coming out soon. I'm still painting, and in fact, I'm going to hold a solo exhibition of my recent works very soon. I can't stop painting and I can't drop my brush for anything. I still find time to paint. I love painting, and I don't joke with my colours.
Have you ever gotten any negative reactions from fans?
Yes, I do. I remember a certain time, a woman confronted me, telling me how she liked my comedy but disliked my act. On inquiry, she told me that my act reminded her of her former husband who used to be a drunk, adding that each time she watched me on stage, she always flash-backed to the circumstances that led to their being divorced.
Based on that, I'm planning a show that will kick off in Abuja and Lagos respectively very soon. It will be a travelling show, a kind of campaign resulting in making people to drink responsibly. I'm the face of who you are, that person you are not meant to be.
How does it feel to be a father the second time?
It feels great and I am really happy and I thank God for yet another bundle of joy that he has given to me in addition to my sweet boy Clinton. It is very interesting being a father again. I am a proud father.
Do girls still run after you?
I don't want the girls to leave me alone. But the entertainment business is not only about the girls alone but even the children, the mothers and everyone is very important to me. I don't want them to leave me alone because these people are the ones that make us. If they leave me, they will stop buying my CD.