PASTOR TAIWO ODUKOYA'S WIFE PREGNANT WITH SECOND CHILD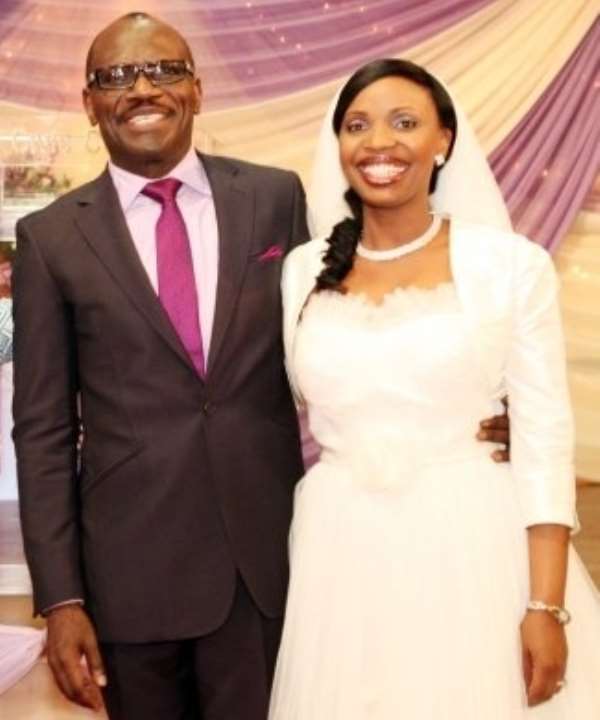 Pastor Taiwo Odukoya's wife, Rosemary Odukoya, is pregnant again! This pregnancy comes just one year after giving birth to the couple's first child.
This would be Pastor Odukoya's fifth child.
Source revealed that the expectant mother is already five months gone.
" pastor's wife is expecting another child,but they are keeping it secret", our source divulged.
Only few privileged members of the church are aware of this development.
She is said to have started the compulsory ante natal activities and has slowed down on her church activities.We were equally told she rarely comes out nowadays,she is always indoor but she was present two weeks ago during the first birthday party for her first child,Master Haniel Oluwatimilehin Odukoya where her slowly bulging tummy became obvious.
It's also certain that she will deliver in South Africa as preparation has been on for her to move to the Rainbow country,her place of birth.
The Fountain of Life Church General Overseer has three children with his late wife, Pastor Bimbo Odukoya.