PICTURES: Julius Awgu Celebrates Birthday In Orphange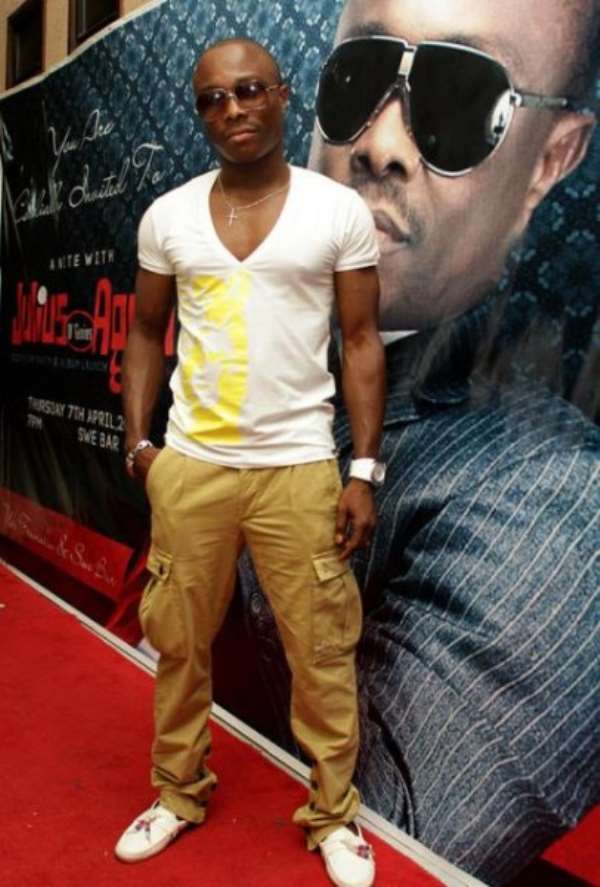 Mr Agwu, one of Nigeria's leading stand-up comedians, celebrated his birthday on Thursday, April 7, 2011 in a not-so-conventional manner as he made his way to Heart of Gold Hospice orphanage home to party with the children housed there; before heading to Swe Bar, on Lagos Island, to party with friends.
'Some of them can dance, some can sing and so on. So if we can train them, give them basic needs of life, they will see good life and become somebody in future', the comedian expressed.
Julius implored parents to shun the act of abandoning their children and that they should take care of them always. He also called on those capable of supporting orphanages to do so as want all children want is to be shown is love.
Later on in the evening, he then proceeded to Swe, where all friends and fans partied with him.
It was a fun filled affair as a host of celebrities came out to party with the comedian. In attendance were fellow comedians AY, Tee-A, Gbenga Adeyinka the 1st, Koffi, Princess and Seyi Law. Other distinguished guests were Kenny Ogungbe, Kate Henshaw, Tee-Y Mix, Ayo Animashaun, Uti, Praiz, Iyanya, Femi Adeyinka and many more attendees..
The birthday cake
.jpg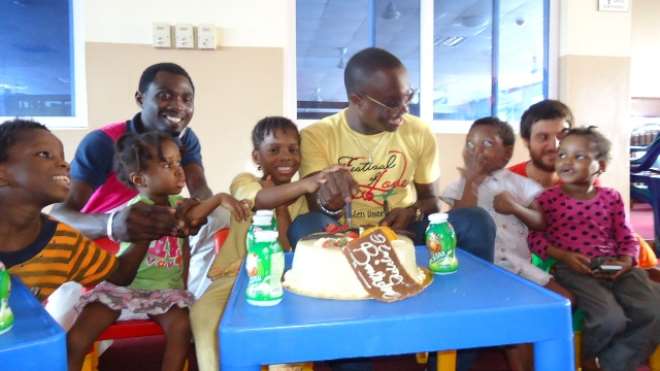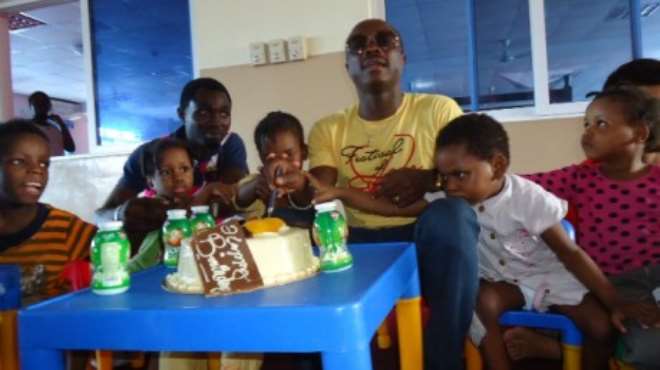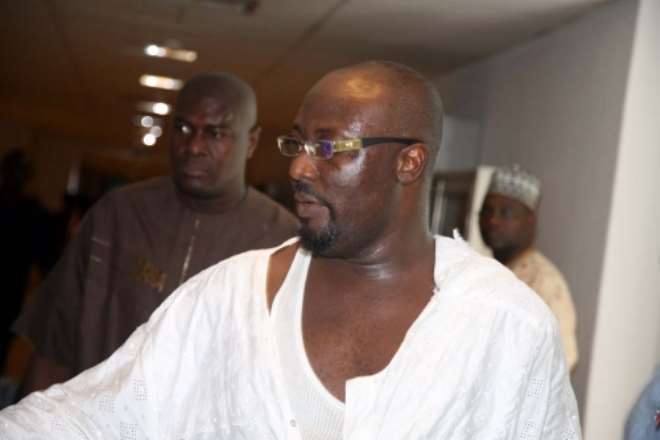 Julius with Ras Kimono, Tee-A and friends
.jpg
Julius and AY with the band
.jpg
Julius with Kenny Ogungbe and friends
.jpg
Julius with his wife Ibiere
.jpg
Jaywon, Keke Ogungbe, New Kennis signee Joe el, Praiz and Ayo Animashaun
.jpg
Julius and his guests
.jpg
Julius with more female guests
.jpg