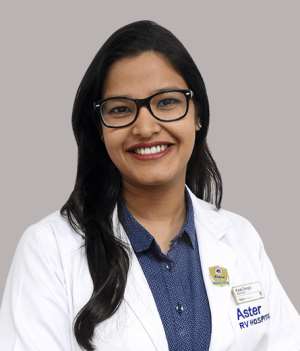 Children are the worst hit during the catastrophic pandemic of Covid 19. They have been not only affected physically but also mentally. There is a drastic reduction in their appetite, immunity, physical fitness, concentration abilities. It is essential to engage children in a variety of physical activities, ranging from sports to dance, and so on. Engaging children in physical activities at an early age may assist them to stay cheerful and active, as well as develop healthy habits that will last a lifetime. Exercising helps children improve their endurance, strength, and flexibility. Aerobic movements such as leaping and jogging also help to nourish and grow. Participating in solo and team sports can also help kids become more resilient. Children get more flexible when they exercise. This is critical for making them nimble and responsive. Exercises and stretches also have the following advantages: it promotes healthy growth and development, aids in the attainment and maintenance of a healthy weight, improves cardiovascular health, balance, flexibility, coordination, and strength, assists in the development of gross and fine motor skills, improves posture, improves concentration and thinking skills, increases confidence and self-esteem, reduces stress and encourages relaxation, and provides an opportunity to develop social skills and meet friends.
Among the most common types of exercise are:
1. Pull ups – Installing monkey bar home and asking the child to do minimum 30 – 50 pull ups a day can add immense health benefits and also aids in increasing height of the child.
2. Abdominal crunches- the child can use basketball/football as a prop and perform 30 - 50 ab crunches to strengthen their core
3. Jumping Jacks- as the name suggests, these are fun filled jumping exercises which help the bone nourishment at the same time increases child's endurance capacity as well.
4. Push ups – highly competitive whole body workout which can be done without any aids as well. Minimum of 30 – 50 puh ups can be accomplished easily by our high energy munchkins.
5. Burpees – Moderate intensity workout which is generally enjoyed by kids because of it being full of energy.
6. Running - running is one of the most basic forms of exercise, but it aids in the development of strong bones and muscles, as well as the maintenance of a healthy weight and the improvement of children's coordination.
7. Skipping - skipping is well-known for its brain-boosting properties and other benefits are it increases heart rate, works the entire body, improves core strength, and gives the mind a workout.
8. Squats- squats help children develop endurance, strength, and even self-confidence. This easy activity strengthens the legs, laying the groundwork for children to participate in a variety of sports and fitness activities.
9. Yoga and stretching - yoga postures is an easy and enjoyable method for children to exercise. Tree Pose, Downward-Facing Dog, Upward-Facing Dog, Cobra, Child's Pose, and Happy Baby are a few simple and enjoyable postures for children to practise. These easy stretches help to maintain muscles strength and flexibility and reduces stress. A stretching routine and cool-down can also help children relax after an exercise and prevent injuries.
10. Bear Crawl- walking on all fours with your belly facing the ground is known as the bear crawl. This action may be a great whole-body workout for youngsters, since it requires them to engage their limbs and core. This talent engages the full body at the same time. It helps to develop the core by allowing it to bear weight, which helps to strengthen the arms and legs. It also improves the spatial awareness of the youngster. It's a full-body and mind workout.
It is difficult to encourage kids these days to participate in regular exercise because of the increasing popularity of video games. Obesity and other serious diseases are more likely to develop as a result of a lack of physical activity over time. Limiting screen time, creating a plan, encouraging them to use the stairs rather than the elevator, finding methods to make exercises enjoyable, and setting an example are some of the strategies to guarantee that children take exercise seriously.